European Workers Commission (EWC)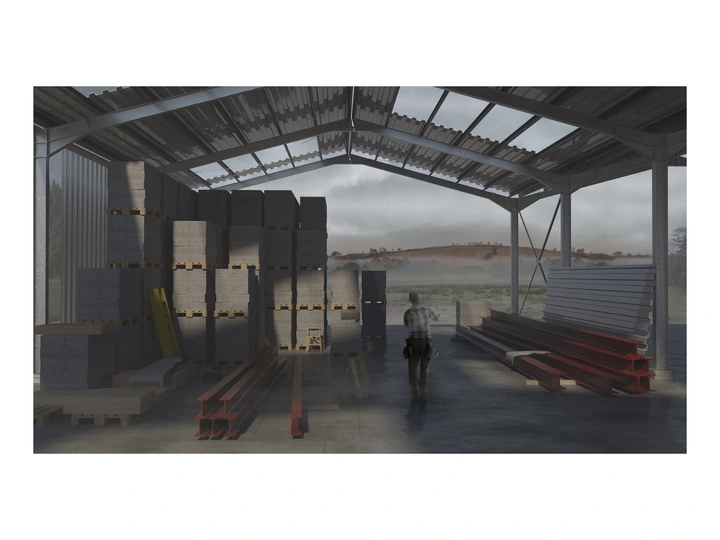 The miners association, once spoken of as a global village, lives on in the EWC, this time towards a sustainable future for all.
---
Alex Holding
Rhine-Ruhr, Germany
Website
Instagram
Field of work
Architecture, Ecology, Research
Project category
Circular economy
Project submitted
2022
I am a recent architecture graduate of the Glasgow School of Art, increasingly my interests are geared towards the politics of space, Human Geography and issues of social contention in urban centres, in particular the Global South.
---
Germany's Rhine-Ruhr region was once home to industrial & economic production comparable in GDP to that of Switzerland. Coined as an 'economic miracle', it industrialised with a speed & scope unprecedented in European history.
Two generations later, with the coal & steel phase-out of the 1980's, the Ruhr is home to 275,000 unemployed, increasing child poverty & devastating austerity. The Ruhr's industrial infrastructure now stands obsolete & anachronistic, emblematic of gentrification more than productive value, despite attempts at regeneration.
This project seeks to rearm surplus industrial landscapes with the social & economic capital necessary for their revival. To once again cultivate sites of social, cultural & economic exchange. This means: 1. the incremental transferal of land, industry & housing stock to several community owned enclaves across the Ruhr, forming a network of worker co-ops, or, the European Workers Commission (EWC™). 2. The full democratisation of the workplace. 3. Dismantling & restoring existing steel & brick for reassembly where desired by the co-op. 4. Collective participation in productive output & education. & 5. A common green goal, revised annually & amended democratically, as outlined in the EWC manifesto. Initially, this is the production & distribution of Hempcrete.
The EWC questions the prosaic association of sustainability with 'green' initiatives, instead focusing on the ways in which we can build sustainable communities that last. This includes the cultivation of long term habits of circularity, integration & democracy. The EWC suggests sustainability is achieved at the policy level, not via commodity - to be decided upon as a collective rather than by diktat. Micro not macro, bottom-up & incremental not pervasive. As a result, the role of the architect here is that of vague & distant facilitator. What's built or isn't built? How should it look? Who's it for? Where's it going? Are all decisions for the co-operative.