Oblivion Solaris: An Axis for el Baix Guinardó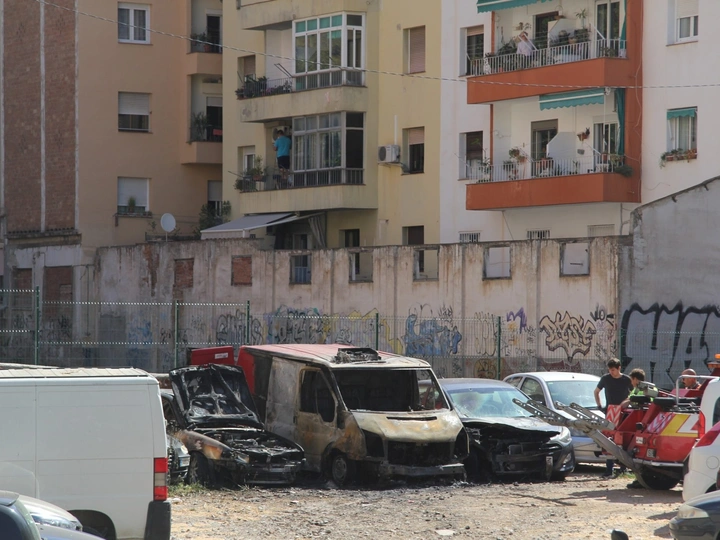 This project proposes a set of Architectural Accidents so that Barcelona's abandoned empty lots and humble architectures are saved from destruction.
---
LA CIAH -Intelligence Cell of Architecture and Humanities (Jordi Corominas , Cristina Goberna )
Barcelona, Spain
Website
Twitter
Instagram
Team members
Jordi Corominas Julián
Cristina Goberna Pesudo
Field of work
Architecture, Photography, Research
Project category
Awareness–raising
Project submitted
2022
LA CIAH (Intelligence Cell of Architecture and Humanities) was born from a multidisciplinary cross between Barcelona and New York. It is an urban observatory with three fundamental objectives: The construction of a critical gaze over the pragmatic city, the protection it from the destruction of its urban memory and the potential of the idea of Urban Pedagogy, so that its inhabitants become citizens instead of consumers.
---
Barcelona as it often happens in cities, is heavily centralized, in this case in two areas: Ciutat Vella and Eixample. However, it is composed of 10 districts and 73 neighborhoods, each one with its distinct identity, history and population. El Baix Guinardó is one of them.
El Torrent del Lligalbé, (The Lligalbé stream) and Sant Pere i Boné passages constitute the only area where el Baix Guinardó maintain their original urban morphology, currently mostly absorbed by the pragmatism of the city of cars and the imperialism of el Eixample. This neighborhood recently lost part of its rural patrimony, when a neighborhood self-organized orchard was foreclosed with violence a couple of months ago by the city's town hall. Instead, now, there is an informal and neglected car parking, which has erased the area´s historical urban past and has eliminated a green space of freedom and bonding for the community.
This project´s ultimate objective is to transform the site with micro interventions joined together by the trace of a former stream bed, that could be summarized as follows: the definition of a green axis of empty lots -as spaces of freedom with small interventions: wild flowers, shadows, chairs and sprinklers to low the temperature-, the preservation of a set of walls from the XIX century and an ancient and engraved stone that belonged to a farm. The old passages will be part of the axis, their 1920 houses being transformed in daycare facilities as a node of the intergenerational use of the area.
La CIAH is in conversations with the City Hall. The idea is to implement this proposal as a pilot program, extensible to the numerous areas of the city with neglected lots and small architectures, so that instead of them being destroyed, they become part of the neighborhood´s tangible history.