2023 LINA Conference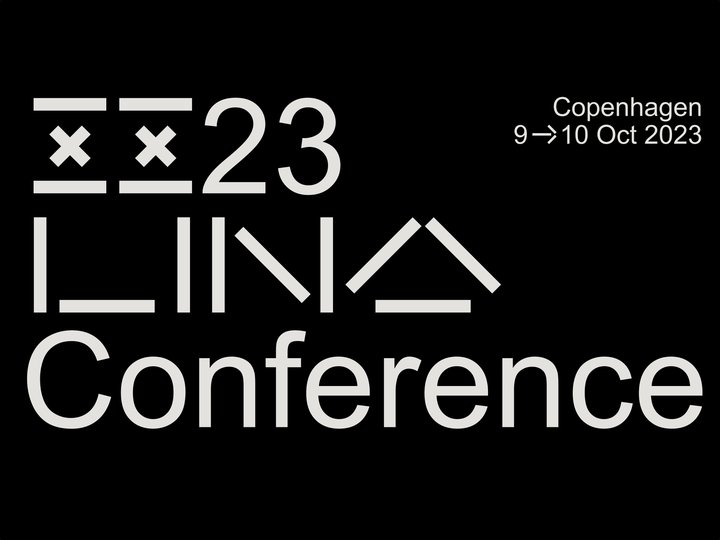 19 September 2023
---
Royal Danish Academy, Copenhagen
9–10 October 2023
Featuring
Keller Easterling, Camilla Van Deurs, Phil Ayres, Nick Axel, 2023 LINA fellows and LINA members
About the conference
The 2023 LINA Conference will bring together the platform's member organisations and the newly selected emerging talents – LINA fellows – along with local and international keynote speakers. It's an opportunity to connect, exchange ideas, and discuss novel visions for the city that aspire to bring about more liveable futures.
Entry is free.
To attend the event live, apply here!
The conference will also be streamed on the LINA YouTube channel and at eFlux live.
Alliances for a Resourceful City
Humanity is vastly exceeding our planetary boundaries: the ways in which we inhabit our planet are due for an immediate and radical change. In this environmental emergency, architects are called to take the lead. The contemporary city is the focal site where architecture should tackle environmental sustainability issues. The majority of all buildings in Europe are found in urban settlements, where more than 70% of the EU population resides, even though adequate housing is increasingly outside the reach of those without generational wealth. Our cities, which were tailored to the production processes of the past, are eating up the majority of global resources while becoming emblems of social inequality.
Can we transform contemporary urbanity into a sustainable, post-extractivist metropolitan area? How can we encourage the shift from building to renovating? How can we organise our cities around sustainable mobility and efficient food supply? Can we intervene in the infrastructure that supports our excessive way of living and gear it up for processes of degrowth? The LINA community—an alliance of architectural organisations and emerging professionals and thinkers—wonders: can we create more resilient cities, focused on de-growth?
Produced by the LINA platform, in collaboration with Copenhagen Architecture Festival, in partnership with the Royal Danish Academy, supported by the Embassy of the Republic of Slovenia in Denmark, co-funded by the European Union.