Looking to travel? EU is granting funds to architects.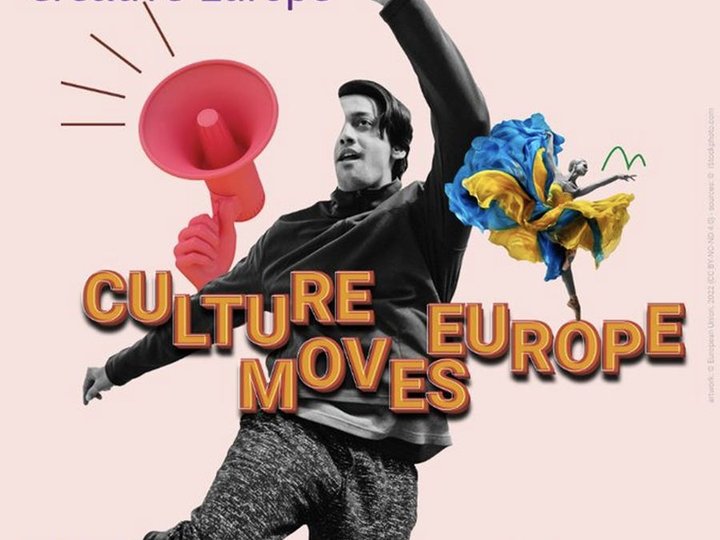 31 January 2023
---
Did you know architects can take advantage of EU funding to travel abroad to develop or collaborate on a personal project? The applications are surprisingly simple to fill out, once you read past the complicated terminology.
The grants are open to all sorts of creatives - including those in cultural heritage and design - but some restrictions apply. Read on for a quick explainer.
The fine print
The EU mobility schemes are aimed at individuals. Unlike regular EU projects that are aimed at registered organisations, anyone can apply. You can be a student or a professional: you will be judged on your proposal, so the strength of your CV does not matter. You can also be a group of up to 5 people.
Conditions:
Everyone must be over 18
Everyone has residency status in a Creative Europe country
To start, you need a project and an eligible international partner. The first thing to check, before doing any other work, is whether you and your partner both reside in a Creative Europe country. Check the list of countries here first. Having residency status is not the same as nationality: it is a legal status that will be verified during the process.
The call will be open 3 times, from autumn till end of May. If you're successful in receiving your grant, you have 12 months after you sign the agreement to implement your project. One caveat: if the project is already receiving EU funding, you can't apply for support.
The project
There are very few guidelines as to what your project has to do. Roughly, it should fit one of the following criteria:
Exploring: your project requires you to travel to explore Europe's cultural heritage, which will inform your project
Creating: you need to travel to connect with another creative abroad, and collaborate on the project
Learning: your travel will include a learning experience (but only informal learning is permitted here)
Connecting: you're travelling to deepen international professional relationships
A very important criteria to keep in mind is that during your travel, work must be created, not only presented. This means that travelling to put on an existing exhibition in a new location, for example, is not a good fit for this call.
The partner
Your partner must have residency or To apply for the project, you'll need written proof of your collaboration. This can be an invitation letter, a co-production agreement, or a similar document.
Your partner can be:
An individual
An organisation
The travel
The grant can't be used to travel around: it covers only 1 destination, and you can't interrupt it (i.e. break it in two parts).
What it covers:
The costs of your travel to your destination
A daily allowance of 75 EUR per day per person
The daily allowance can be spent however you like. It can cover your accommodation, food, local transport, renting equipment - your choice.
The extras
Additional funds are available for people with disabilities, for travel with children under 10, and for green travel (anything but airplane travel). Please check the Culture Moves Europe site for all details, and to learn more about how funding is calculated.
The criteria
To qualify, the project has to answer to one of the 4 criteria (explore, create, learn, connect) explained above. The purpose of your mobility has to be vital to the project. Sustainability is a key factor: phrased as either integral to the theme of the project or considered in its use of materials, modes of travel … The more potential impact your project may have on either your professional development, the place you're from / to which you're travelling, or the world at large, the better its chances.
The FAQ
The Goethe Institute organises an FAQ session each Friday. You can also check out a log of frequently asked questions on the link.