Living Makeshifts Summer School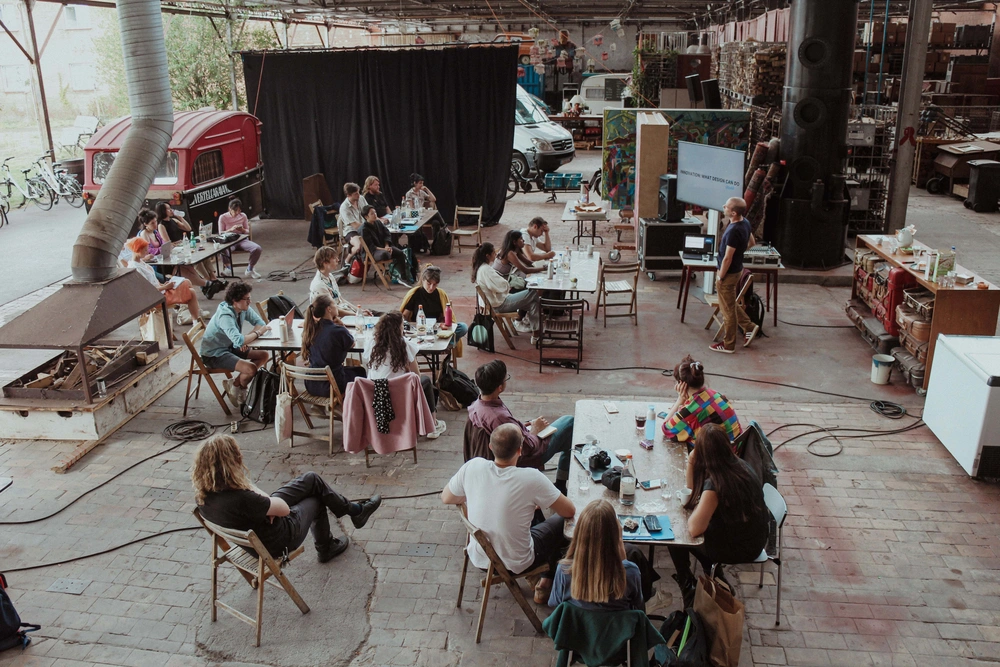 2 — 9 Sep 2023
---
Bolwerk, Kortrijk, Belgium
---
The Living Summer School (LSS) is a free annual informal education program that brings together European and local young people to lead multidisciplinary experiments in territorial innovation. The program is held in Kortrijk, Belgium and is Erasmus+ certified. Through collaboration with local partners, participants design and implement sustainable initiatives in the urban and rural areas of Southwest Flanders.The program employs collaborative and experiential learning methods to promote a sense of shared responsibility.
Each year we choose a theme within general global trends and link it to hyper-local case studies. Through a multidisciplinary approach, participants work in teams to address challenges at a local level, but with a global impact. We have successfully run two editions of the summer school and we're working towards realising the third one: "Living Makeshifts" in 2023.
Living Makeshifts: the 2023 Edition of the Living Summer School
In 2023, we would like to invite the participants to reflect on the unique challenges posed by building in the Eurometropolis, where population density is very low but with a high level of anthropisation. After meeting with our local community, we realised that there's an ever-emerging need to focus on off-the-grid solutions for the communities who inhabit Southwest Flanders. These solutions will probe into new ways of making space by using what is readily available and simultaneously act as community catalysts.
For this edition of the Living Summer School, our goal is to move beyond creating concepts and small-scale models as LSS' outputs. Instead, we aim to breathe life into three ""living prototypes"" - design interventions that prioritize sustainability and utilize circular materials, all co-designed by a collaborative group consisting of participants, alumni, partners, and mentors. These prototypes will be experienced, lived and tested by our partners for one year, between the 2023 and 2024 editions, with their feedback and insights being reported back to alumni and future participants to finalize the installation in 2024. Ultimately, our hope is that these interventions, developed over the course of two years, will have a lasting impact on the community, through potential scaling, material innovation, and reproduction in other contexts.
Living Makeshifts: the Territorial Innovation Festival
We'd like to wrap-up our 2023 edition with a festival celebrating territorial innovation. A day filled with lectures, workshops, cycling excursions and more! This event will be opened to the general public and keynotes will be recorded and disseminate through our learning platform.
What we're looking for in LINA fellows
We're mostly looking for 3 types of fellows:
Participants: young professionals who would benefit from the learning experience of the Living Summer School to further develop their skills and knowledge
Lecturers: more affirmed young professionals who could relay their knowledge to the summer school's participants or Flemish general public through lectures, workshops and any sort of learning experience
Writers: fellows interested in the topic of territorial innovation who would like to contribute to our yearly publication by expanding in written format on topics, issues, formats, ideas … linked to the yearly theme