Landscape in motion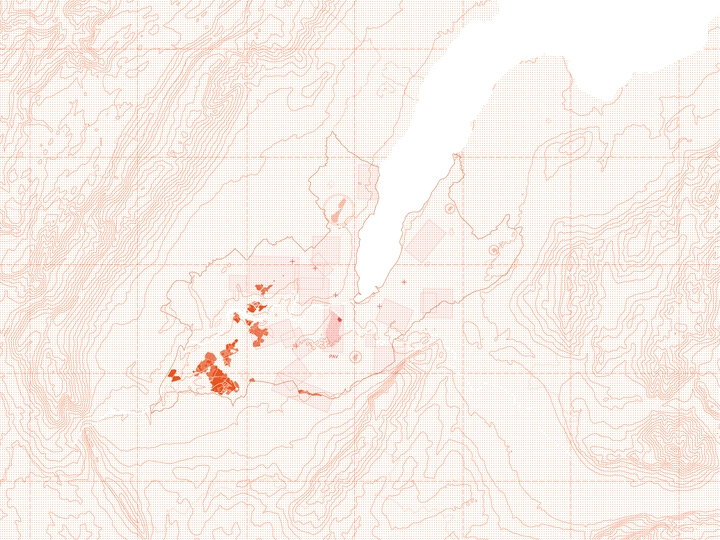 How the most primary resource, the soil, is relegated to the status of waste in territory's transformation mechanisms ?
---
MMNK - architecture of territory
Paris, France
Links
Team members
Marion Mouny
Katia Naouri
Field of work
Architecture, Urban planning, Ecology, Research
Project category
Material tracking and reuse
Project submitted
2023
Katia Naouri and Marion Mouny founded the MMNK architecture and urban planning studio between Paris and Zurich in 2018.
The studio's output is defined as territorial architecture. Our projects resonate with the same attention to landscape, know-how, materiality and uses. From the study of territories, to the transformation of built heritage and the design of objects, our values are expressed at different scales: weaving links, revealing with delicacy and inserting with care. Our work is all part of a process of repairing the existing and saving material resources. Our renovations play with the elusive nature of memory by working with materials and forms that are familiar to everyone and deeply rooted in an imagination that refers to a place, a way of life and a typology. Each project has the ambition to produce an anchored space, as if nothing else could be in its place. It seems obvious, natural, having always been there, like a distant memory. Our studies, propose links between the different processes that activate the territory, integrating changes related to climates, lifestyles and the temporalities of use that make them up. Our complementary profiles enable us to approach each project with a broad, territorial vision, attentive to the interactions that make it up, while promoting a practice that is sensitive to details and materials.
---
The Greater Geneva regional development plan aims to build 50,000 homes until 2030 and is strongly affected by the pressure on its available land surface. These large-scale projects are confronted with the problem of excavated soil, which accounts for around 90% of urban waste and represents a monthly volume of 200,000m3. These are colossal volumes for which the Swiss canton has no storage capacity and exports 60% by truck to France and neighbouring areas, pushing the limit ever further. When removed from the site, all this matter is legally considered as inert waste, stored in landfill sites, and rarely recycled, which increases the problems associated with the lack space and pollution. It is necessary to understand the tensions that exist around the management of this extracted material, considered as unusable and cumbersome waste, and the potential it represents as a resource for the construction sector.
This shows how the circulation of materials has become the essential driving force behind our market logic, generating the movement of massive volumes of materials around the world. The question of what is local has been relegated to the background by the increase in logistics capacity, ignoring issues of identity, proximity, temporality and climate.
The production processes of our industrial societies are based on a linear sequence of extraction-consumption-destruction that pushes the final stage of the transformations it carries out ever further out of sight. By outsourcing waste, exporting it or hiding it, these mechanisms prevent us from being aware of the effects of our production and their life cycles.
Whether it is about resources or waste, we're seeking to take account of what is generally invisible in these unequal ecological exchanges, the economic logics of the flows of materials generated, and to expose the landscapes in motion.
Through these we are asking how our practice as architects is shaped by our perception of resources.