Eden´s Archipelago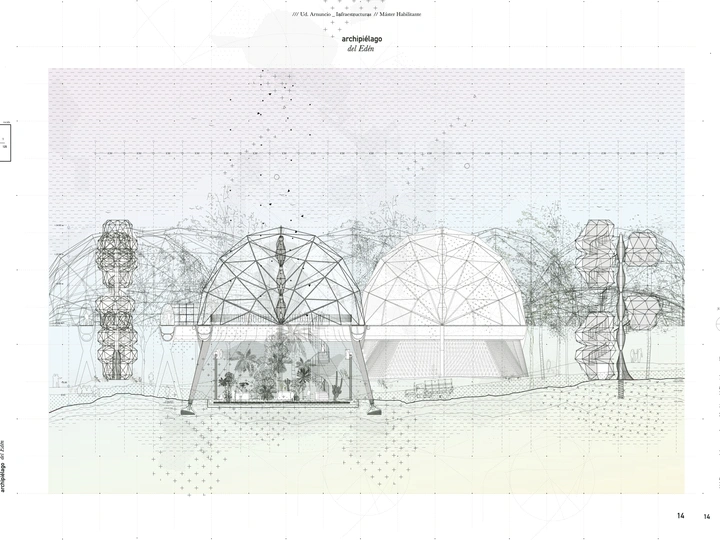 Recovery of exquisite remains for the future repopulation of the urban green heritage
---
Marió Molina_RDA Studio
Madrid, Spain
Links
Team members
Jesús Albendea
Enrique Azpilicueta
Marcos Corrales
Nicolás Maruri
Marió Molina
Field of work
Architecture, Design, Landscape architecture, Ecology, Research
Project category
Renovation
Project submitted
2023
Architect from the Escuela Técnica Superior de Madrid, and with the extension of a Master's Degree from which the Eden´s Archipelago project arises that I developed for a year, and with which I obtained an honors degree. Throughout my degree I have done internships in different architecture studios, ranging from the scale of urban planning to detailed interior design. I had the opportunity to practice my profession on my own a little less than a year ago, and I am working on it, and thus give shape to RDA Studio, of which there is still no formed team.
---
The main theme sought was to find a project idea based on a need, the recovery of the slope of the Retiro park. From the design and projection of an ecosystem of greenhouses and an open-air nursery that would ensure the green of the city of Madrid and promote research into new varieties of species for the Madrid weather, and thus be able to introduce them to our streets. There were really two challenges, but they were connected: The place and the pre- existing.
The place, there is a real need to improve the pipelines in a panorama of a mixture of new and old transferred buildings. But above all, and of what I never doubted, respect the crop. It was a starting point for the project but also a challenge, since it limited me and they would send those existing roots, and I had to investigate the species and mate without making transplants, since then the project would be invading to transform the place instead of respecting it and delicately treating it.
Regenerate, rebuild and recycle. We have already built enough and there is more to come, because it is true that cities grow and have needs, and architecture is responsible for creating beauty based on that need.
The next important with this type of projects, would be not to be afraid to reinvent what exists. Do a reading of the typologies that we have given for airports: school, hospital, airport... Go a step further and face a program trying to do the project that the place needs and not so much, unconsciously adapting a typology to a place.
Fellow