THE MARGIN / e / a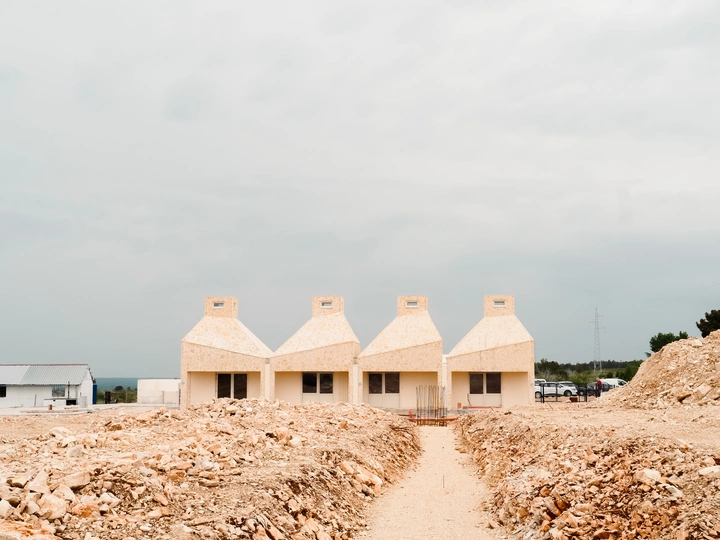 "The margine" explores the potential of marginal places as catalysts for future sustainable spatial development through interdisciplinary approaches.
---
Platforma 9,81/ARP(CRO) + STRIP(SLO)
Split, Croatia + Ljubljana, Slovenia
Links
Team members
Vid de Gleria
Jure Henigsman
Žan Ketiš
Dinko Peračić
Mirko Petrić
Saša Štuhec
Oleg Šuran
Field of work
Architecture, Urban planning, Ecology, Visual Art, Research
Project category
Public space
Project submitted
2023
"The Margin" is a spatial laboratory founded by Platforma 9,81/ARP, Split and STRIP LAB, Ljubljana architectural and urban design offices founded as a live interdisciplinary architectural platform for design and action based research exploring the potential of marginal areas as catalysts for future sustainable spatial development. With shifting the focus from urban centres to margins, we seek to tackle spatial challenges through an interdisciplinary approach creating new conditions.
Platforma 9,81/ARP: Dinko Peračić and Miranda Veljačić are the co-founders of the architects' collective Platforma 9.81 which aims to generate debates on the culture of urban spaces, the digitalization of the environment and the effects of globalization. Together with their Split-based office ARP represented Croatia on the 15th Venice Biennale of Architecture in 2016 with a project "we need it-we do it" that was also awarded the Grand Prix at the 53rd Zagreb Salon of Architecture Award in 2018. For their work they received numerous international and regional awards.

STRIP LAB: is an architectural collective tackling spatial questions based in Ljubljana, Slovenia founded by architects: Vid de Gleria, Jure Henigsman, Žan Ketiš, Manca Starman and Saša Štuhec. For their work they received numerous awards and are constantly working on the field between practice and research.
---
Most "urban" development activities take place in rural areas, where urbanity ends and the "marginal spaces" begin. The margin represents the boundary between urbanisation, space, sustainability, capacity, law, knowledge, and awareness, place and non place, society.
However, the margin spaces too often become testing grounds for poor spatial practices and governance. Development shifts from urban centres to outskirts due to cheaper land and limited local regulations. Smaller communities and municipalities lack expertise and resources for comprehensive and strategic spatial planning, struggling with these edge situations. Short political mandates of local authorities hinder holistic spatial treatment. As a result, communities living in these marginal conditions are many times pushed away, forgotten and are facing brain drain. Communities have to cope with subpar living conditions with scarcity of services, unsustainable land use, limited mobility, infrastructural gaps, lack of urban initiatives, clientelism,...
The margin spaces are trapped in a cyclic spiral. To break this pattern, recognizing the margin as an interdisciplinary challenge and strategic foundation for sustainable spatial management is crucial. Radical changes of the future will occur precisely in the marginal spaces.
This paradigm shift offers opportunities to turn the margin - edges into a new centre that generates change, moving from local to global, from the margins to the core. The future will see us addressing sustainability, community building, and spatial usage strategically at the edge. The margin becomes a platform to explore new realities. The margin project is a platform and a think tank that unites architects and urbanists from Slovenia and Croatia, exploring the challenges and future possibilities of operating on the margin through executed and conceptual projects.