Dark Matter: A Microscopic Odyssey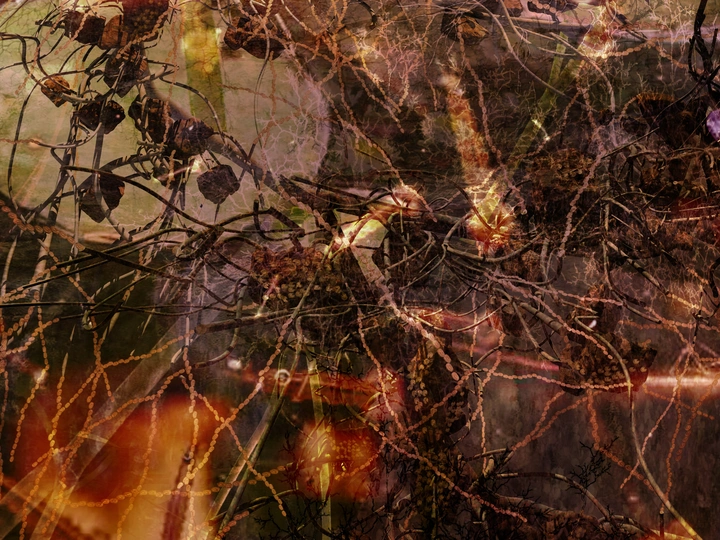 Dark Matter: Exploring soil's hidden world through film & drawings. Uncover the vital role of microorganisms in the fight against climate change
---
Jorge Godoy and GUN Architects
Berlin, Germany
Links
Team members
Chloe Borreguero
Jorge Godoy
Jinah Kim
Lene Nettelbeck
Daniela Salazar
Field of work
Architecture, Ecology, Multimedia, Film, Research
Project category
Raising awareness
Project submitted
2023
Since graduating from the Architectural Association in London in 2004, my work has developed in the architectural, artistic and curatorial fields, both individually and as a collective. As a founding member of the Berlin based experimental architectural practice GUN Architects and the interdisciplinary collective Animalesque, my focus has been on the exploration of natural dynamics and the interspecies realm.
I have materialised these interests in pavilions, installations, exhibitions and publications. This interdisciplinary approach has led me to establish long-term collaborations with renowned artists and thinkers, such as the Swiss photographer Helene Binet, the Italian philosopher Emanuele Coccia and the German beekeeper Erika Mayr, among others. Over the years and as an essential part of my work, I have travelled to different parts of the world, exploring mainly isolated locations in regions such as the Amazon, Central Africa, the Mexican north valleys, Atacama and Sahara deserts, to name a few.
---
Dark Matter – A Microscopic Odyssey delves into the world beneath our feet. Is an interdisciplinary and long-term research project that shines a light on the microscopic world of soil and the microorganisms that inhabit this dark, often neglected but vital landscape. The project is an evolution of our work in Mesetas, Chile that after several years has seen the practice breathe new life into a dry and arid plateau. Working with the title 'valley of life and fossilised land' we mapped out the land creating a series of 'biotopes' designed to attract nature by creating a space of shade and water. Through these interventions, we carefully nurtured the land back to life.
Taking Mesetas and our work teaching 'Animalesque' – an AA Visiting School looking at the animal kingdom in urban and cultural spaces – as inspiration, Dark Matter comprises a film, photographs and drawings shown in especially designed landscape of timber 'biotope' structures. The centre piece of the project is a new film The Microscopic Odyssey. Set in a distant and speculative future the short film focuses on the microscopic world of polluted water and soils to follow the evolutionary adaptation of tardigrades as they evolve to harness the energy of the pollutants.
Alongside the film, the exhibition presents photographs and drawings made from observations in a microscopic ecosystem, created specifically for the project.
Dark Matter aims to be staged across different sites, to examine how our understanding of soil and the importance of protecting the land in its most basic and fundamental state is key to making a meaningful contribution to both the debate and reality of mitigating against climate change. The ambition of the project is to make connections that can lead to real life projects that have a positive impact at a local, national, and international level.