Hidden Presences: architectures of resources.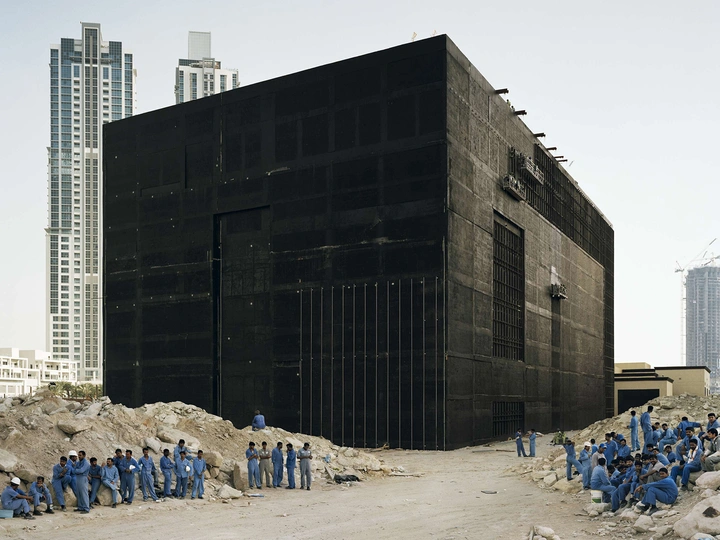 Focus on hidden architectures that let us, as a society, make consumption of resources. Reclaim it as public space.
---
Pol Bosch Llovera
Pol Bosch Llovera
Links
Team members
Pol Bosch Llovera
Field of work
Architecture, Engineering, Research
Project category
Material tracking and reuse
Project submitted
2023
Pol Bosch Llovera (1995) is an architect and researcher from the ETSAV, who graduated in 2020. Currently, he is developing a Ph.D. at the ETSAB. Has been a junior professor in ETSAV's Workshop in 2020 and 2021, also at first-year studio, Habitat i Espai in 2019.
He leads and independent studio, which collaborates with diverse individuals and collectives from Barcelona. In partnership with other members, he has been awarded in several national architectural competitions, first prize in Sanxenxo's Market and Multi-Use Space and an Elderly Residence and Care Center next to Barcelona, both currently under development. During his studies, he collaborated with practices in Barcelona such as Nug and Mar Boris Landscape.
In parallel, he is part of Agència Material – Agència Immaterial, a double agency that operates in architecture between practice and theory.
---
Since the fall of the Berlin Wall, the application of neoliberal politics and economics as well as globalisation led to the heterogeneity of the European lifestyle, lifestyle inspired by the Nord- American consumption models.
This European lifestyle has, on its own, concrete material aspirations that imply a certain resource consumption, infrastructures that facilitate its distribution and services that make this consumption possible. These aspirations result on an organised exponential network system, seemingly hidden, that move these resources to us: food, energy, internet...
Architecture appears on those networks in different forms and sites, highly present although hidden on the territory.
In a global context, where crisis is a habitual condition (climatic, energetic, food crisis), can architecture continuously support these networks? What are the strategies that operate on these architectures to resolve complex conditions? How can we benefit from these hidden architectures if we find them?
The need to discover and locate these architectures from the different networks articulates the research: where they are, how they are and what we can learn from them. Disclose the different hidden presences around the territory, study the sequences and processes that articulate the displacements of each resource: from origin, transformation and production, to consumption. Discover the essence and values of these architecture projects that support the European lifestyle. From electric transformation central to data centres, from grain storage silos to cow farms. From water deposits to final treatment system buildings.
Hence, the research aims to investigate strategies that operate on these architectural objects and speculate on future uses they could contain. Reclaim the potential to absorb public programmes these network buildings have, and investigate opportunities to transform its spaces in public realms. Productive architectures can be also public architectures