Earthstar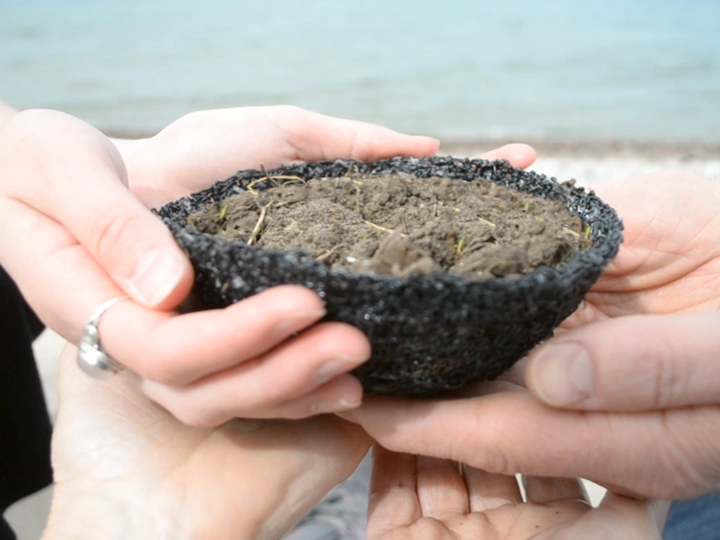 Poetic and spatial practice of ecological care
---
Dr Kate Robinson
Schladming, Austria.
Links
Team members
Monika Faes
Kate Robinson
Field of work
Ecology, Visual Art, Multimedia, Film, Curating
Project category
Public space
Project submitted
2023
Visual artist, curator and author.
Practice includes performance, live art and film including commissions for National Museum of Estonia, National Theatre of Scotland, BBC and LUX.
BA Hons Fine Art, Glasgow School of Art. PhD, Classics and Humanities Computing.
Director of Marigold Multimedia Ltd.
Interested in an ecological poetics of space, imagining futures and complementarity of science and art.
Public art and exhibitions in Europe, Baltic States, USA, China and UK.
Written/edited three books plus academic/creative articles on fields ranging from archaeology to psychiatry to history of science to art criticism.
Awards for writing and art including Modern Painters/Guardian Award, Robert Graves Poetry Prize shortlist and a Words and Women National Writing award.
---
Earthstar is a proposal for a multimedia project about a spiritual ecology of earth. It takes its name from a woodland fungus thought by some to have supernatural qualities.
A spiritual ecology of earth spreads roots underground like a mycelium network, infusing public and private space with love.
Earthstar brings together research and artworks I've made over the past few years including writing (Swimming in the Black Sea for the Tblisi Architecture Biennial), moving image (Sketch for a Goddess of Noon), writing (The Time of the Earth), sculpture (earth series) and a residency in Ukraine (Yermilov Arts Centre, Perceived Identities: to have or to be) when I made a large sculptural painting out of earth juxtaposed with a mural of red and gold stars inspired by interviews with Ukrainian physicists.
It also builds on 'Listen if…' filmed in Ukraine, and 'Moot', a BBC/LUX Now and Next Commission, in which a sculptural bowl of earth was the central motif. I brought young people and community leaders together in 'Moot' to debate climate change and protest. A recent project with team member Monika Faes involved young people, education and stones of remembrance in Schladming, Austria.