"A Tree for Every Household"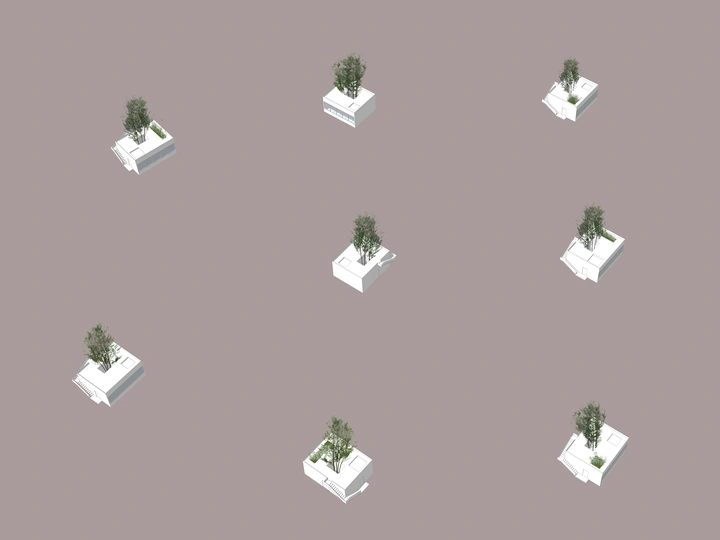 The idea was to design a small modular and sustainable house with a small garden inside and on the roof and with functional spaces for 2-4 people.
---
Individual - my name is Marietta Vardumyan.
The project is just an idea and does not have a specific location.
Links
Field of work
Architecture, Urban planning
Project category
Rural spaces
Project submitted
2022
I am a bachelor of architecture. I work as an architect and design public and residential buildings. I'm inspired also by trends and projects in green architecture.
---
The project name "A Tree for Every Household" speaks for itself.
I use a set of schemes designed to support or create an environment that meets the needs of modern society. I choose simple forms and minimal housing sizes and dimensions, thus reducing the use of resources and keeping in mind that minimalist spaces must satisfy all the needs and desires of their users. My approach to design is aimed at reducing the impact on the environment and financial resources. This approach is realized by keeping the footprint of the designed house to a minimum, with living spaces that are versatile and functional. The humanity of the project should not be limited to the comfort of the residents. In my approach, I try to avoid monotony and add more variety. And also in terms of living diversity, residents will be able to understand that they can take care of the planet with their homes. The designed housing has a small garden inside the house and on the roof. Thus the solution is more self-contained than a garden close to home. The roof can then be used as an additional resting place for the residents. The designed house is also modular, which should make it more economical and, subsequently, environmentally friendly. Trees planted in the inner cotryard can increase biodiversity around.