Threading Place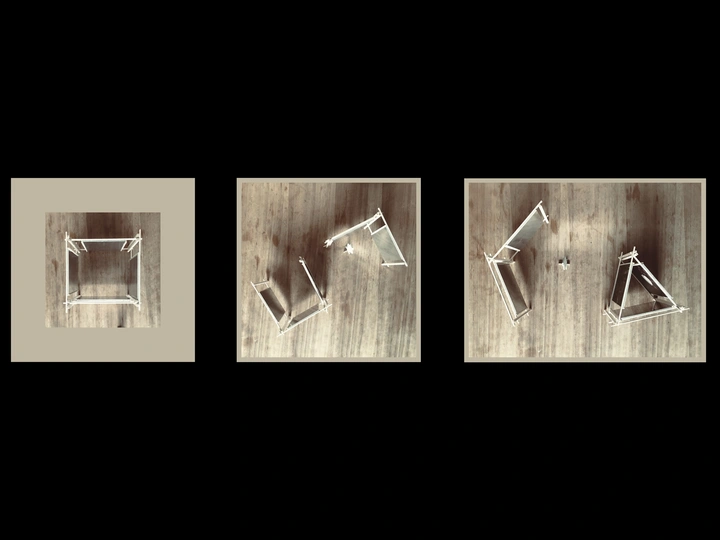 A site-specific, visual-art project that uncovers the connections between people and place that form the backbone of rural communities.
---
Cineál x Stills & Motion
Ireland; Meath, Dublin, Wicklow
Links
Team members
Phoebe Brady
Sarah Doheny
Finn Richards
Field of work
Architecture, Visual Art, Multimedia, Photography, Research
Project category
Rural spaces
Project submitted
2023
Cineál Research + Design is a collaborative practice between architects Phoebe Brady and Sarah Doheny. Cineál is interested in understanding the experience of architectural spaces; how and why they make us feel a certain way. Cineál uses alternative forms of mapping to extract information from landscapes and urban environments. Methods include but are not limited to walking, drawing, photography and sound recording.
Cineál has; presented at the All Ireland Architecture Research Group ('18 '20 & '22); published research in Building Material 22 & 24; conducted interdisciplinary soundscape workshops with students at University of Antwerp '20 & '21; received architecture bursary from Irish Arts Council '21 &'22; completed residency at Berlin Akademie der Kunste's electroacoustic studio. Sarah participated in Murmurations field recording workshop, Scotland '23 and Phoebe is a Climate Resilience Project Tutor focusing on material culture at the University of Limerick.
Finn Richards, founder of Stills & Motion, is a documentary photographer and filmmaker. Stills & Motion adopt a documentary approach to each project. Together, with their collaborators, they employ curiosity and integrity in identifying and delivering inspirational images and film. Finn's interests in human agency and citizenship have led to a degree in International Studies which he uses as academic grounding to inform his camera-based projects. Finn's short documentary film, The Gnomes, was included in both the Fastnet and the Still Voices Film Festivals '20 and his portrait of British poet Lemn Sissay shortlisted in the AOP Awards '20.
Cineál & Stills & Motion have come to collaborate through shared interests in public engagement, sociology and art. We are also interested in the practice of collaboration, specifically in this project, exploring how photography, sonic composition and spatial design can together create a multi-sensorial experience of place.
---
Demographic, climatic and social shifts have resulted in a questioning of the rural identity; of how experiences and cultural values are shared, of how attachments between people and place are made. Threading Place, charts the varied interpersonal connections that support and strengthen rural communities in County Wicklow, Ireland. Further, it uncovers the relationships to place that are vital to their well-being.
First, a person is photographed in a location in Wicklow that is important to them. They then nominate a 'connection' of theirs, who is subsequently photographed in their chosen special place. A sonic record and interview is also taken at each site. The thread continues until the project has documented five people, all of whom are connected in different ways. This is repeated twice more, to create further threads of connection.
The outdoor exhibition is staged in three public spaces in Wicklow Town. Viewers can engage with the photography, visually and sonically. The exhibition is experienced by walking through the town, discovering the portraits and by listening to a sonic composition at each site. The portraits are presented on interconnecting hardwood frames. These frames, made from local lumber, are designed for disassembly and reuse. At each site they are assembled to frame and reflect views of the town.
Given the diversity of the people and places photographed, the aim of the project is to begin a renewed conversation that celebrates the spatial and personal relationships within the locality. These strong connections could also support the just transition to climate conscious, socially sustainable communities. On-site discussions and curated walks will facilitate questions such as; Who is in the community? What are their shared values? How do we nurture attachment between people and place?
This project is supported by the Wicklow County Arts Office & Irish Arts Council. It will open to the public in September '23.