Reuse for our future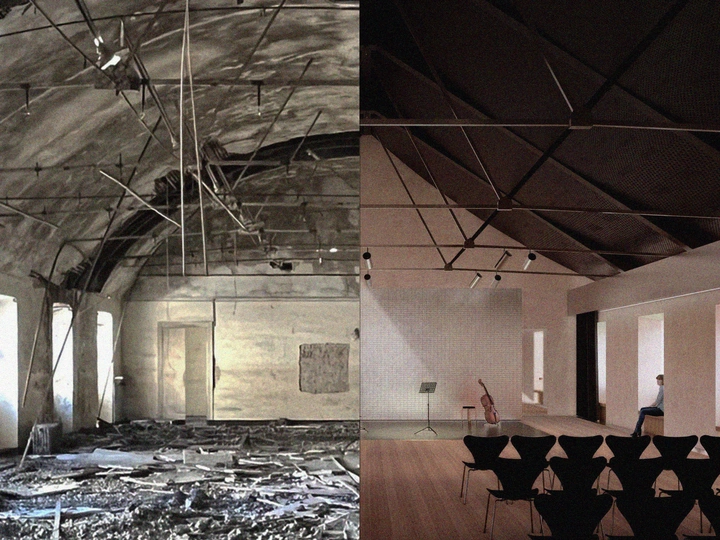 An academic and professional working method embracing the practice of reuse as a sincere sustainable way for the cities of tomorrow.
---
Paolo Catrambone
Milano, Italy
Links
Team members
Giulia Biondi
Paolo Catrambone
Muck Petzet
Field of work
Architecture, Urban planning, Landscape architecture, Ecology, Communication
Project category
Raising awareness
Project submitted
2023
Paolo Catrambone (Torino, 1990) is an Italian architect co-founder of ORTUS studio in Milano, currently Affiliated Architect at the Swiss Accademia di Architettura di Mendrisio where he works as a teaching assistant and researcher at the Reuse Reduce Recycle chair under Muck Petzet.
Graduated from AAM in Mendrisio and Turin Politecnico, with education experiences at Esarq Barcelona, between 2013 and 2015 he worked in Lisbon at the offices of Goncalo Byrne and Joao Nunes before moving in 2017 to Tokyo for a collaboration at SANAA office by Kazuyo Sejima and Ryue Nishizawa. From 2018 to 2021, he worked as a junior architect, later promoted to project architect, at the office of Jacques Herzog and Pierre DeMeuron in Basel, Switzerland, working on several overseas projects such as the Berggruen institute in Los Angeles, a short term staying housing block in Seattle and the schematic and dd phases for the future Vancouver Art Gallery in Canada.
His young practice, Ortus, was awarded the NIB prize in 2020 as one of the best emerging architectural firms in Italy and more recently honored with jury special mention of the international Grande Maxxi competition in Rome. The studio is currently involved in several projects in the north of Italy, including a new kindergarten for 140 children and the renovation of an old residential Palazzo, both located in the city of Bologna. The office is highly committed to applying the principles of reuse, making it the sole source of sincere and significant sustainability in our times. A recent project for a classical music hall in the small town of Alessandria, exemplifies a perfect application of the Reuse Reduce Recycle principles, saving grey energy, avoiding emissions, and providing a new sustainable chapter for our existing heritage.
Paolo has recently begun an additional freelance collaboration with the media platform, Will, sharing examples and facts about the importance of the highly neglected topic of reuse in Italy.
---
"Reuse For Our Future" is an innovative and impactful teaching and working method dedicated to advancing sustainability and Reuse.
Part 1: Academic - Cultivating Sustainable Perspectives:
With a focus on education, "Reuse For Our Future" is committed to nurturing the next generation of architects with a profound understanding of sustainability. Drawing upon my experience as an affiliated architect and researcher at the USI AAM in Switzerland, under the RRR chair led by Muck Petzet, we instill the principles of responsible resource management and adaptive reuse. Our mission is to guide students to avoid wasteful practices, embrace innovative solutions, and approach architecture with a sincere commitment to sustainability.
Part 2: Professional - Embracing Reuse in Design:
At Ortus, my architecture studio, we are dedicated to translating sustainable principles into practice. "Reuse For Our Future" advocates for the reuse of existing structures over unnecessary new construction. Our objective is to inspire our clients to invest in the reuse of buildings, leading to reduced energy consumption and minimized environmental impact. A remarkable example of this approach is our successful transformation of an abandoned military dormitory in Alessandria into a vibrant music hall for the Conservatorio Music School, redirecting the client's initial intentions for a brand new building towards a more sustainable solution.
In a world grappling with urbanization and resource depletion, the existing is the most important resource. By promoting the concept of reuse and encouraging responsible design we contribute to a collective effort towards building more sustainable cities worldwide.
"Reuse For Our Future" stands as a transformative approach to education and practice, envisioning a more aware and relevant sustainable architectural journey.