North Sea Rising: Navigating the Floodscapes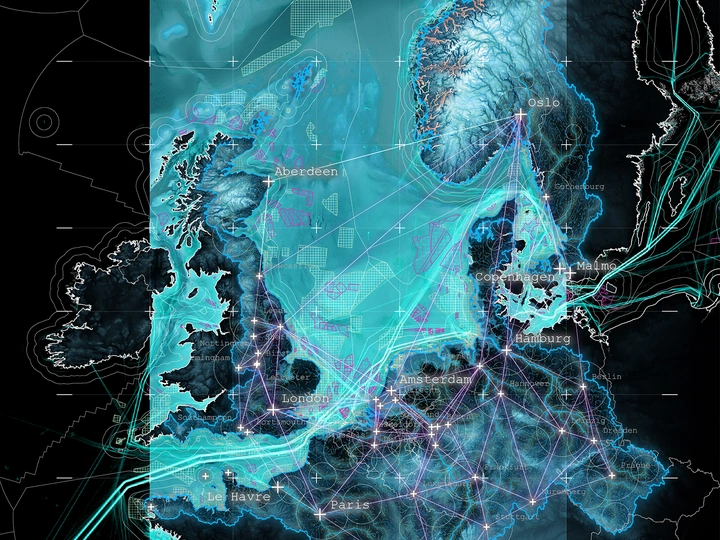 A Cross-Disciplinary Voyage into Flood Resilience in the North Sea Basin.
---
Waterscapes Research Collective
Milano (IT), London (UK)
Links
Team members
Nabi Agzamov
Francesca Vanelli
Field of work
Architecture, Urban planning, Landscape architecture, Ecology, Research
Project category
Urbanity
Project submitted
2023
Waterscapes Research Collective is helmed by two dynamic early-stage researchers, Francesca Vanelli and Nabi Agzamov, both Marie Skłodowska-Curie Fellows under the RMIT European Doctoral Innovators (REDI) Program, funded by the European Union's Horizon 2020 research and innovation programme. We integrate our research and expertise to address equitable flood adaptation issues in the North Sea's macro-region, its countries and basins.
Francesca Vanelli
Francesca is an Architect, Urban Planner, and Land Specialist. Her thematic interests include land and water management and policies, peri-urban areas, spatial planning, adaptive governance, social cohesion, and disaster and conflict risk management. She is a passionate early-stage researcher with a multi-faceted experience across scales and a published author.
​Before starting her PhD, she worked in research and design across countries in architecture, urban governance and climate adaptation.
Nabi Agzamov
As an urban designer and researcher focusing on sustainable and resilient environments, Nabi works at the intersection of architecture, geography, and urban ecology. Nabi investigates ecological urbanism and common challenges across several North Sea and Western Baltic cities. Nabi's approach involves a unique blend of digital and analogue techniques, incorporating GIS, speculative cartography, and storytelling to investigate, represent, and reimagine landscapes. He explores the dynamics of urban and natural environments, explicitly focusing on coastal post-industrial sites and the impacts of climate change.
---
The North Sea has long been a crucial European economic, social and ecological asset, as one of the busiest shipping routes, a central industrial and energy hub, and one of the most biologically productive seas. Today, however, the region faces many challenges, including the need for energy transition while protecting its sensitive ecologies, adapting to the looming climate change threats, and the Brexit-related regulatory overturning.
Examining the intra-national interplays between the complex dynamics and resource flows within the North Sea Basin, this investigation aims to encourage a holistic remapping and reimagining of this territory as a vital European bioregion. This research seeks to challenge traditional notions of territorial divisions and governance structures by integrating ecological, political, economic, and social aspects within a conceptual framework able to respond to the challenges, of which flood is one of the most impactful, exacerbated by progressing and fast land-use changes.
Flood risk cannot be eliminated; instead, it should be managed at the whole basin scale, exploring interdependencies between catchments, river sides, upstream and downstream areas, costs and benefits distribution, and actors. The North Sea Basin countries emerge as a constellation where these dynamics appear at their extremes through governance arrangements that place flood management between a state-provided public good and private-led initiatives, decentralising and distributing responsibilities.
A series of essays by the authors that reflect an analysis of the state-of-the-art on the matter is enriched by conversations with international experts, practitioners, artists and activists, exploring theoretical debates, places and images. It is intended as a map to make flood risk governance and management a collective phenomenon and a platform to share best practices that can bridge design and social challenges.