lokal bau werk - the vernacular network platform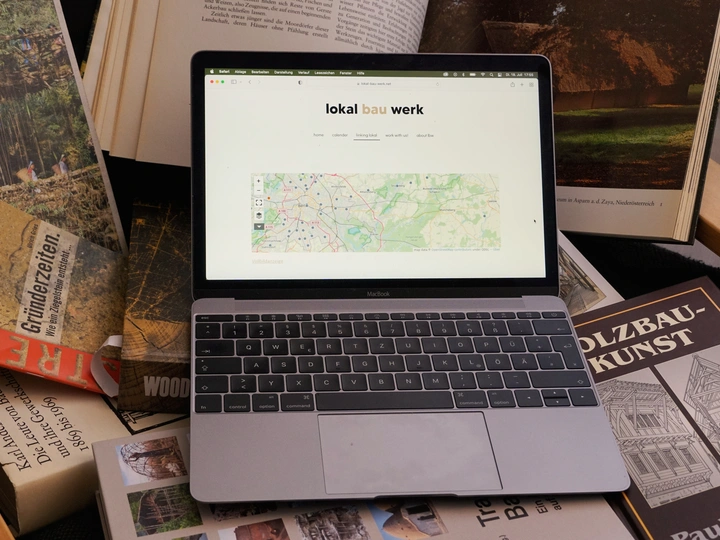 Reviving Heritage - Empower eco-conscious builders worldwide. A network platform for vernacular building techniques to combat the ecological crisis
---
Leoni Weyrauch
Berlin, Germany
Links
Team members
Leoni Weyrauch
Field of work
Architecture, Urban planning, Photography, Research
Project category
Raising awareness
Project submitted
2023
My name is Leoni Weyrauch, I'm 30 years old and I graduated from TU Berlin in 2021 with a Master of Science in Architecture. I originally come from Frankfurt am Main. In my studies and in my practice, the focus was on the sensitive handling of resources, human needs and identities. I therefore specialised in building with natural building materials and low-tech as well as participatory processes in urban environments.
I have worked in various offices with a focus on timber and earth construction and have been working and researching more intensively for my own project lokal bau werk since early 2023.
Other interests include performative urban art, travelling with the aim of understanding and learning from other cultures, and documenting with camera and pen.
---
Introducing our networking platform lokal bau werk for vernacular building techniques, where cultural heritage meets sustainability. Help us preserve cultural traditions while addressing the pressing ecological crisis. Our platform brings together builders, architects and engineers from around the world who share a passion for sustainable construction rooted in local practices.
The idea for the network platform was born a few years ago when I was looking for users of local construction techniques for a building project. In the face of the increasingly evident ecological crisis, the idea evolved into a project: to build a network platform to preserve cultural traditions while addressing the pressing ecological crisis. This platform is meant to be a place of exchange, exploration and collaboration for sustainable building with materials from the region.
Currently, the project is in the development and research phase, where I am approaching various builders and organisations to assemble a team of experts, and seeking funding for research and implementation by writing to foundations and funding programmes. The LINA platform and network would help the project reach a wider audience and build an international network of professionals.
In the future, there will not only be an interactive map and an extensive database to explore local construction techniques, but also expert forums, workshops and field trips to deepen knowledge and hone skills, as well as a project and job agency to address the skills shortage.
In addition, over time, with a larger team, we will take the ideas to schools and universities in the form of lectures, workshops and excursions to local sites and companies to promote interest in traditional building techniques.
The website will be expanded from the regions of Germany to other countries to build a vibrant global community dedicated to promoting vernacular building techniques in a contemporary setting.