Project Brick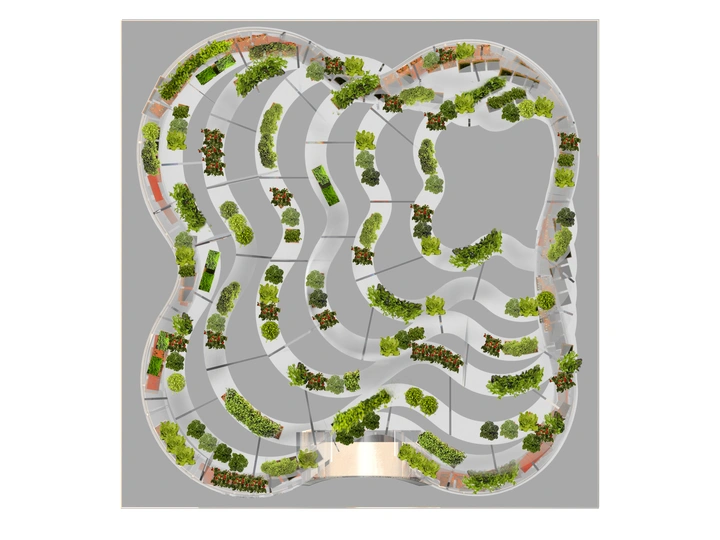 The project intends to map the ecological and environmental footprint and performance index of Bricks from various regions- an ecological narrative
---
Collaborative Architecture
No specific - Various regions
Links
Team members
Naufan Naseer
Lalita Tharani
Field of work
Architecture, Ecology, Research
Project category
Rural spaces
Project submitted
2022
Collaborative Architecture is an international award winning studio head-quartered in Mumbai. The practice is headed by Lalita Tharani and Mujib Ahmed, who have been successful in propelling the studio to the forefront of the new Asian Avant Grade.
The studio's works exemplify the convergence of people, places, culture, climate, economics and collaborative efforts of related disciplines to create projects, which are highly sensitive, poetic and contemporary, not to mention, within budget.
---
The Project Brick is an attempt to map this incredible narrative around brick; as a basic building block that shaped not only individual buildings, but in cases, the entire cities. But, the Brick Story has some unexpected twist in plots in the current reality of renewed environmental goals, resource utilisation and the overarching impact on ecology and environment; particularly in the wake of rapid urbanisation and the threat it poses to the ecological balance, cultivable land and the over-all resilience. Though touted as one of most environmentally and contextually appropriate materials till the later part of last millennia; many countries are restricting and pushing for innovations with lesser carbon and ecological foot print in the manufacturing process. One extreme case may be, China banning the production of traditional bricks all together.
Equally important is the conversation around ecologically and environmentally responsible processes and practices around the world. Wapan may be one of the most poetic ways to reuse and recycle; popularised in the projects of Wang Shu, but it also a reflection of the time and a critique on preservation of heritage or the lack of it, in contemporary societies that are undergoing rapid modernisation.
The exhibit draws attention on ethical relation between urban centres and the surrounding hinterlands and how the latter subsidises the former in its voracious consumption, adversely impacting those communities. The new urban strategies call for re-evaluations of the old models for resilient, liveable cities; while maintaining the ecological integrity of the surrounding hinterlands along with urgent focus on food security of urban centres. The industry has also embraced change and invested in making the process markedly less inclement to the ecology and environment. The exhibit also explores some of the notable examples and their contribution in the production of contemporary architecture.