CATU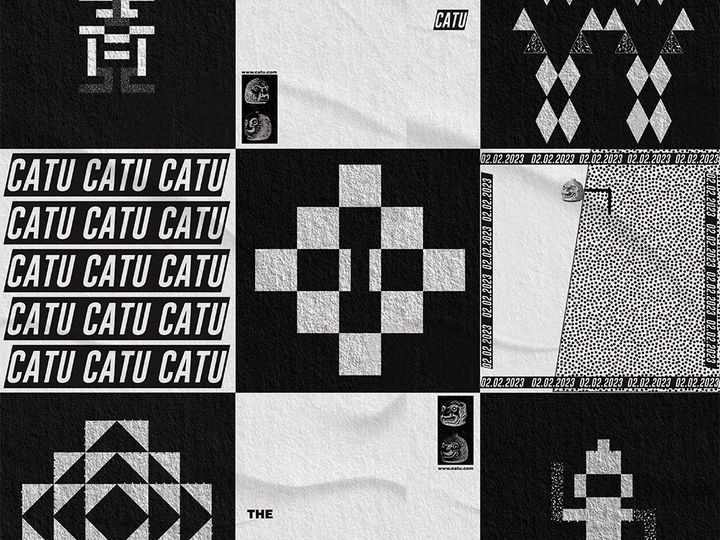 A platform divided by a 2.5 x 2.5-meter grid. with 8 bookable spaces in which goods to services can be shown and change owners.
---
Links
Field of work
Design
Project category
Raising awareness
Project submitted
2023
Hi! Im Lucero from Lima Perú, and I moved almost 3 years ago to Milan, to pursuit my masters in interior design.
I participated in a contest for an scholarship and I got second place, allowing me to study in Naba, I moved in the middle of the pandemic and it was the best decision I have ever made.
If im completely honest, yes I went for the studies but also the idea of meeting people with different background and cultures excited me.
I believe that everyone has an unique perspective. Milan and all my friends had help me evolved as a designer and as a person too.
Being the only person from South America in my master made me closer to my country. And I always tried to do projects about Peru. It was my way of saying im happy to be here and represent the amazing culture that we have.
No surprises here, in this project that I am applying is also about Peru,my research starts with Chavin Culture, an ancient culture from my country. Although, I have an strong backgroun in interior design working and studying I has always been fascinated with graphic design.
Chavin culture made this graphics from zero without internet of any access to references and It has always amazed me the design principles that they apply and how similar are the ones from the modern era. I wanted to learn more about them and understand why and I got the perfect opportunity to design my interpretation with their principles and apply my aesthetics and also offer a solution for our current problem of global warming.
---
I design a platform, where the floor is like a puzzle, you can put the tiles together and create furniture. the measurements for the tiles are design in a way is going to be ergonomic enough to sit or create a table with the correct height.
This platform is for the community, an event will happen here. BARTER. not only for objects but for services too. with a booking system thought an app and website where people can see where and when will the platform will be.
An space to show that object that you dont want anymore, or an space for an emerging artist that wants to offers their services.
Encourage people to think more about what they need versus what they want, and to exchange goods and services based on their actual value rather than their monetary value.
I design a platform ( digital and fisical) as a way to be againts CONSUMERISM,

My research on the Chavin culture revealed the prevalence of bartering as a means of exchange, which inspired me to develop CATU, it promotes bartering as an alternative to consumerism.
It consists of a platform divided by a 2.5 x 2.5-meter grid, protected by a tall ceiling supported by columns. Together, the floor and the columns define 8 bookable spaces in which goods – from food, to furniture, to services – can be shown and change owners.
Also I created patterns,
After conducting research on Chavin art and its influence, I discovered similarities between their design principles and modern ones.
These patterns incorporate the visual elements and motifs found in Chavin art, while also adhering to contemporary design principles.
By bringing together elements from the past and present, I aim to create a visual language that celebrates cultural diversity and promotes cross-cultural understanding.
Through this project, I showcase the enduring power of Chavin art and its relevance to contemporary design.