Rehearsing Environments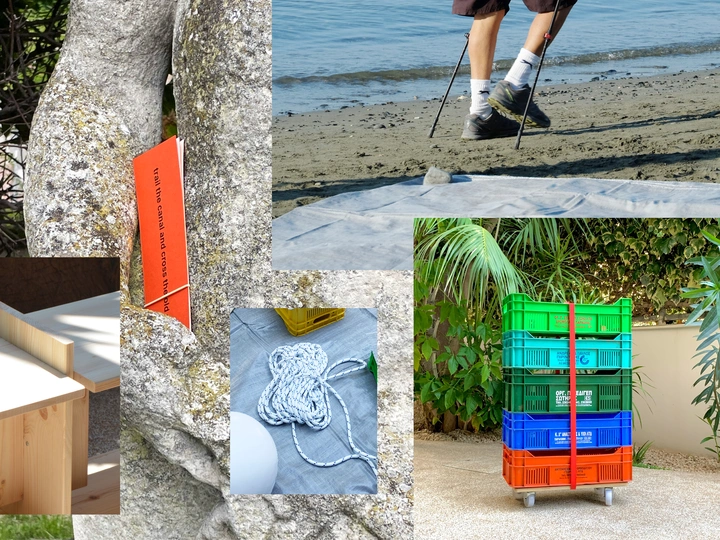 Exploring the potentials for social and political change afforded by formats, tactics and pedagogies in spatial practices of rehearsal.
---
Diana Smiljković & Gustav Nielsen
Limassol, Cyprus and Copenhagen, Denmark
Links
Team members
Gustav Nielsen
Diana Smiljković
Field of work
Architecture, Design, Urban planning, Curating, Research
Project category
Raising awareness
Project submitted
2023
Diana Smiljković is an architectural designer and researcher based in Cyprus and Denmark. Her research explores alternative spatial agency, radical domestic environments and furniture, resistance movements, and cultural imaginaries of islands and sea territories. Both her research and architectural designs are practiced through a decolonial, feminist lens, with a critical focus on media, mediums and representation. She received her MArch I from Yale University School of Architecture, and is the 24' Bass Fellow at University of Cambridge.
Gustav Kjær Vad Nielsen is trained as an architect and explores an activist "open" practice that straddles research, curatorial inquiries, urban transformation, community organizing and strategic planning. He received his MArch from Yale University School of Architecture, USA, and his BA in Architecture from Aarhus School of Architecture, Denmark. Gustav is a fellow at DemocracyNext and researcher within the MPhil AUS programme at the University of Cambridge.
---
Rehearsing Environments is a research and action project that attempts to unfold the political and social potential of "the rehearsal" within critical spatial practice.
Contemporary hegemonic political regimes and private actors are failing to bring about the change needed to combat social injustices, ecological crises and climate disaster, encouraging an increasingly more active civil sector to take matters in our own hands. Spaces for rehearsing political action become critical infrastructures and the rehearsal offers an attitudinal shift to spatial practice at large.
We propose to explore methodologies of the rehearsal for a critical spatial practice that embraces uncertainty, resistance, collectivity, failure, dissent, affection and the fantastic. We ask questions such as; what are the spatio-temporal qualities of environments for rehearsing the empowerment of marginalized voices? And how can spatial practice be acts of repetition, iteration and performance based on experiences, storytelling and relationships? We have identified three action-ideas that can begin to guide these explorations–many, multiple, mutual.
MANY urges us to work within an open ecology of people from all social positions as well as non-human and more-than-human beings and things. A call for radical inclusivity that embraces complexity and conflict and believes in the power of the many over the few.
MULTIPLE emphasizes the importance of alternatives, and their coexistence. It challenges imposed singular narratives, dichotomies, and binaries, calling for a recognition and continual imagination of alternative realities.
MUTUAL addresses the idea of reciprocal relationships and pushes back on practices of extraction and colonialism. It emphasizes the relationality between all beings and breaks with false dichotomies such as the distinction between nature and culture. It is the idea of shared and collective action and the nurturing of empathy, solidarity and practices of care.