Collective Way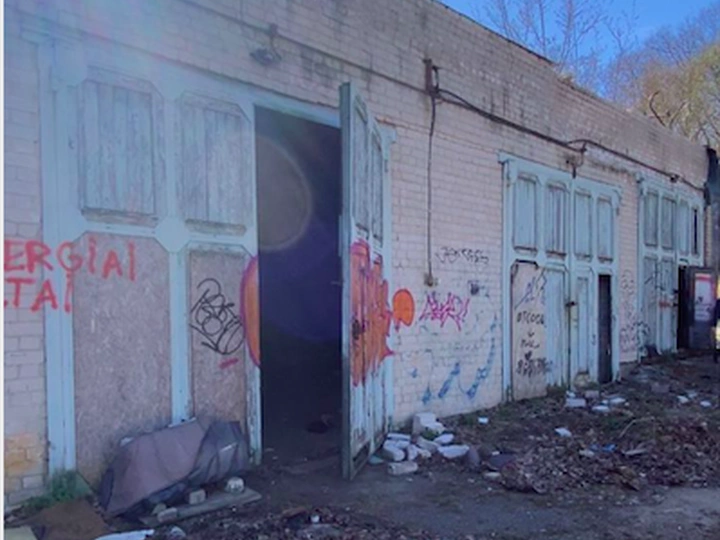 Making a town more attractive to its inhabitants
---
Joaquin Mora Saa from Santiago (Chile/Lithuania)
Vilnius, Lithuania
Links
Field of work
Visual Art, Film, Photography
Project category
Raising awareness
Project submitted
2022
The initiator of the project is the filmmaker of Joaquin Mora Saa from Santiago (Chile). The artist has carried out similar projects in Chile and Portugal and now wants to carry out the same set up in Vilnius.
The main interest is how to see architecture and the concept of home from a human perspective.
---
The aim of the project
The goal of the project is to connect an abandoned object of a city with people, to bring more life to the district, to invite the residents to discover, get acquainted and visit something unexpected. We believe that each town has got many stories that can be told through the visual arts.
We are willing to contribute to its every-day life and we want to involve the community in the activities of their neighborhood. The aim is to make a town more attractive and inviting, also invite everybody to think about their city they live in.
Audience
We aim to attract the interest of an average citizen who would come to the abandoned city buildings and visit short-term gallery. The main audience would be neighbors, seniors, as well as children of all ages. The venue would also offer not only a pop-up exhibition format, but also organise variety of short-term workshops that encourage creativity and communication among community members.
Short-term format
The main axis of the project is to discover an abandoned building & spaces and revitalize them for a short period of time - to transform them into a cultural event. In this way the building can become a cultural place where the works of artists are exhibited, and the people of the city community gather. A pop-up gallery will give the opportunity to citizens to enter a place where they have not been before. An abandoned building is likely to be transformed into something new in the future, therefore, we want a person to notice, visit, and memorize it before it disappears. During the short-term galleries' event, we will invite people to get acquainted with the works of local or international artists, and get to know the city where closer.
Related events
Related notes