Coupling Ecosystems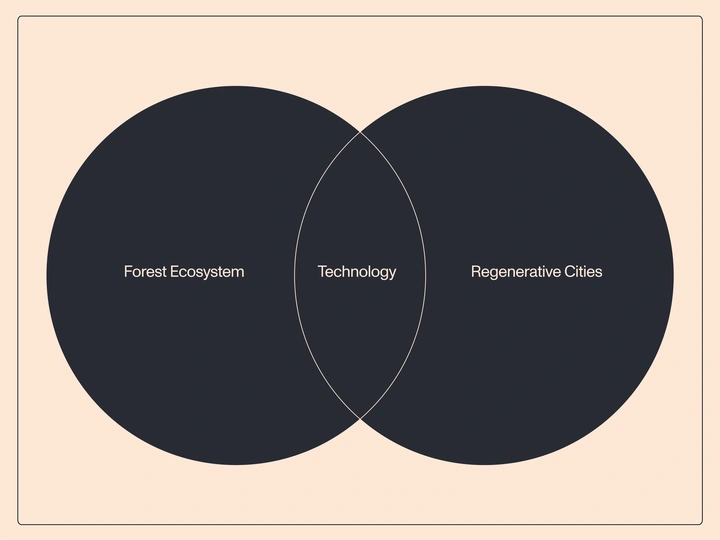 Timber construction stores carbon permanently. Coupling Ecosystems investigates the synergies between architecture, forests and CO₂ cycles.
---
Living Systems
Munich, Germany
Links
Team members
Martin Bittmann
Daniel Dieren
Julia Dorn
Leonard Schrage
Andreas Thoma
Field of work
Architecture, Design, Ecology
Project category
Rural spaces
Project submitted
2022
As an interdisciplinary team we combine architecture and design, civil engineering and urban transformation with software development and digital fabrication. We take the shift towards a systemic approach to our built environment as an indispensable step in the development of the construction industry. Only in this way, we can realise future climate-neutral cities that go beyond our current perspective and place any activity of building back into planetary thinking.
---
Due to its carbon storage capacity, wood will be a decisive factor in achieving climate neutrality in our cities through sustainable construction. Thus, pilot projects rely on the renewable raw material and, above all, on local production methods. A systemic approach to our forests and ecosystems must be developed. Forest conversion in particular will play an important role in responding to increasing demand and growing climate stress. In this context, technology and digitalisation offer important decision-making tools to shape the transformation between the construction industry and forest conservation.
Coupling Ecosystems is a knowledge transfer project that brings together relevant insights along the forest-to-urban value chain. Six investigations explain contexts and illustrate facts, while experts present their concrete projects and research areas in the distributed symposium.