Participation and Triangulation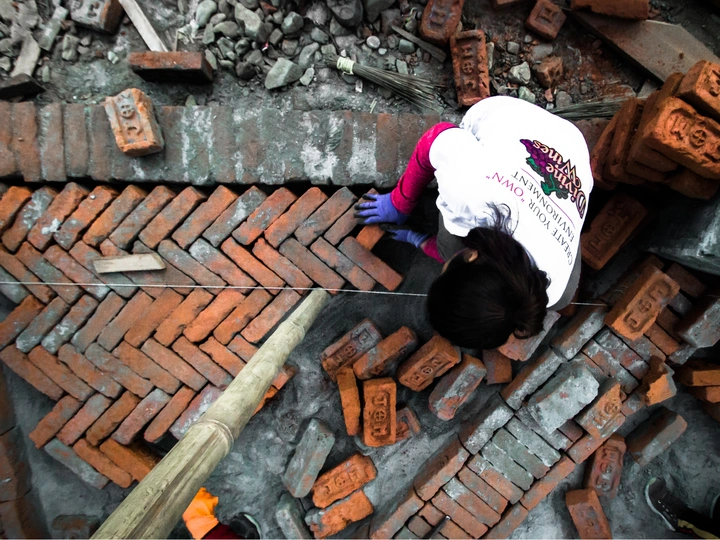 From Institution To Innovation and From Concentration To Network; Hands-On Architecture Education That Universities Need To Learn From
---
Jack R. Lehane
Dublin, Ireland
Links
Team members
Jack Lehane
Field of work
Architecture, Design, Photography, Curating, Research
Project category
Raising awareness
Project submitted
2023
Jack R. Lehane is an SFI ADAPT postdoctoral researcher at Maynooth University for the industry-targeted role of Smart D8 Ecosystem Manager as part of Smart Dublin's smart city programme. He completed his Ph.D. at University College Cork alongside Design Studio and lecture contributions at Cork Centre for Architectural Education (CCAE), through which he comparatively mapped stakeholder participation and pedagogies in non-institutional international architecture Live Projects in Lebanon, Fiji and Nepal. His research interests include healthy and platform urbanism, built and digital environments, social ecologies, neuroarchitecture, sustainable development, and community-engaged praxis.
He has contributed to a diversity of international networks, projects and programmes including UNIC (European University of Post-Industrial Cities), the EU Energy Pathfinder Project, and A--D (Architecture in Development); a collaborative online platform on sustainable development and architecture. Jack is a committed educationalist and chair of the All-Ireland Architecture Research Group (A-IARG); a voluntary network of researchers that links all schools of architecture in Ireland. He co-led the delivery of A-IARG's 12th Annual Conference 'Not Too Late: Design Thinking for Ecological Futures' in partnership with Technological University (TU) Dublin in April 2023. Forming the conference output of a national revision of architectural education, 'Resilient Design Curricula for 21st Century Design Professionals', it invited local and global perspectives on how teaching, practice, research and policy can address the urgent challenge of climate change.
Currently, he is working on applying novel methods for mobilising stakeholder and community engagement within pilot projects, embedding research and technology ethics in health innovation, and developing and evaluating interventions and roadmaps to progress the development of the ecosystem and the Smart D8 programme.
---
New opportunities for architecture education are opening up in the world, such as international Live Project networks that practice 'independently' of university courses. Distinct from traditional conceptions of cross-border construction and conventional hands-on education in architecture schools, this 'independent' model of international architecture education represents a unique intersection between the Live Project and new spatial agency.
However, a lived reality is that people rarely have time to carry out stakeholder mapping or detailed interviews and analysis when they have to get the figurative (or literal) 'wall' up, the rain is pouring and night has fallen — meaning that on-site construction evolutions, lived experiences, and downstream effects often remain ephemeral and uncaptured. This can be a fleeting space even if it is cast indefinitely in the memories of all involved; exacerbated by their recent and decentralised nature. I would consider the current global state of affairs analogous to two people on opposite ends of a site: one with a hammer and no nails, the other with nails and no hammer — and they're not talking to each other (yet).
To address this knowledge gap, I carried out a PhD study from 2018 to 2022 which mapped stakeholder participation in three non-university-run international Live Projects in Lebanon, Fiji and Nepal. Through real-world participation and a comparative case approach, I embarked beyond the boundary of the university and engaged multiple stakeholder groups to learn from the knowledge, voice and lived experiences that make up these independent projects. Through mixed methods, I identified how their pedagogies compare and contrast with traditional conceptions of cross-border construction as well as university-run Live Projects. By doing so, we could identify distinctions from and, extendedly, limitations of Architecture Live Projects in academic institutions to inform future project providers, pedagogues and students.