Nature's Stories as Objects as Stories ~~~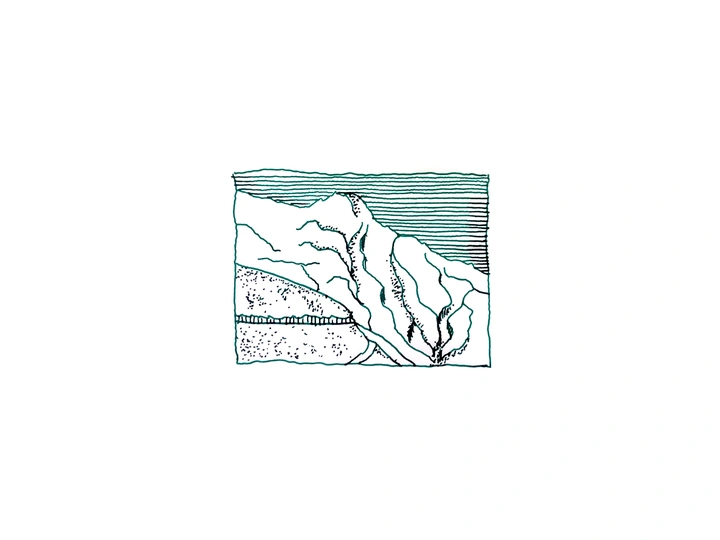 Collecting, mapping, and reinventing stories of landscape: a new library of narrative objects.
---
PROFFERLO
Ioannina (Greece), Porto (Portugal) and Bari (Italy)
Links
Team members
Fabiana Dicuonzo
Despina Marmagka
Giuseppe Resta
Field of work
Architecture, Design, Curating, Research, Other
Project category
Rural spaces
Project submitted
2023
PROFFERLO is an architecture think-tank organized around a network of collaborations on research projects, exhibitions and installations, establishing a common ground to engage a larger audience on architecture topics and to contaminate architecture with artistic practices. We are currently researching Mediterranean stories and their relation with the city, architectural clichés, do-it-yourself construction and the impact of temporary shows/exhibitions in abandoned buildings.
Despina Marmagka is an architecture student at the Department of Architecture, University of Ioannina, from Ioannina, GR. She is interested in exhibition design and also artistic, theoretical and design approaches that concern connections between the urban space and its history. She is currently working on her thesis, a research and monument proposal on the story of Kyra Frosini of Ioannina, focusing on its variations, its spatial aspect and the way they have affected the city.
Giuseppe Resta is a post-doc researcher at FAUP Porto in the project PORTofCALL, focused on African-Asian-European encounters in early modernity. The project proposes new maps of cultural landscapes based on aspects such as indigenous agency, settlement patterns, building technologies, spatial traditions, and agrarian customs. He previously held teaching positions in Istanbul, Ankara, Tirana and Bari.
Fabiana Dicuonzo is an architect and curator based in Porto. She is currently pursuing her PhD in Museology at FLUP Porto, investigating "Museums as Meeting Places: learning from educational spaces". She works as a consultant in European Cooperation Projects for Puglia Region. She is the project manager and curator of the art residency program at Crocevia Stand by (IT).
PROFFERLO was awarded "Best Young Architect 2020" in Puglia, In/Arch (Italian National Architecture Association), realized installations (i.e., 2020 London Festival of Architecture) and conducted workshops (i.e., Tirana Architecture week 2018).
---
The human-made environment is a combination of its stories, spoken and written myths and legends that compose a narrative twin, the place-that-could-be. We do not often realise the multiple ways the interpretation of a story continuously impacts and transforms our surroundings. A single interpretation, a misspoken version of a story can forever alter a place, changing the course of its history and its future. These stories and their variations are seen as concrete when they are embodied in entities of our living environment (i.e. plants, toponyms, landmarks). Stories hinge on the materiality of objects making a specific moment in history eternal. Focusing on the detection of these narratives entwined with nature, the project intends to reveal the narratological power of landscape positioning its elements (lakes, trees, woods, rocks etc) as important actors of a place's history and future. We propose to map these objects, their contradictions and similarities, the way a story is told, and its effect on the rural space. This can be achieved through a combination of archival research, community observation, and interviews on different case studies that are connected from distance, with a predilection for southern-east Mediterranean regions. The realisation of a workshop is essential to collect and map the stories and the natural objects as stated above, organized according to their morphology. In the workshop, we also intend to create new artifacts with the participants, with the aim to elaborate variations or a proposed evolution of the stories. All material will be natural, picked up on site, encouraging a thoughtful process of creation that derives from the landscape and the situation of that moment. Then comes the creation of a book, in double language (local+English), where the natural objects and the artifacts are represented together with their stories. Almost like reinventing nature and bringing it back home, while curating a "new library" of narrative objects.