My contradictions are my hopes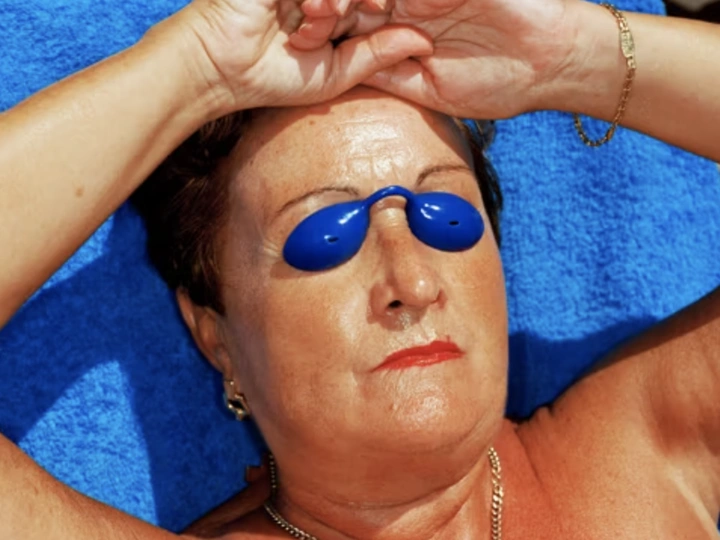 "My contradictions are my hopes" (Jaume Fuster) is my life motto on how I feel as an individual trying to be sustainable and fight climate change
---
Georgina Surià Gúdel
Barcelona, Spain
Links
Team members
Georgina Suria
Field of work
Landscape architecture, Ecology, Visual Art, Research
Project category
Sustainable mobility
Project submitted
2023
Georgina Surià. Born in Barcelona in 1990, I am a dynamic individual with a diverse background in architecture and the performing arts.
I hold a degree in architecture from ETSAB Escola Tècnica Superior de Barcelona, UPC (2015), with an exchange year at École Nationale Supérieure d'Architecture Paris - Malaquais in 2015, where I worked at Clément Blanchet's atelier (former OMA director) exploring climate-ecologically adapted housing in Chandigarh, inspired by Le Corbusier's vision. I also earned a degree in Escola Superior d'Art Dramàtic at Institut del Teatre.
In architecture, I've worked with firms like Flores&Prats, Harquitectes, BOPBAA, Guillermo Santomà, and Jorge Vidal, contributing to projects like the exhibitions "After the End of the World"(2017) curated by José Luis de Vicente and "Linies Dures" (2023) curated by Valentí Roma.
In the performing arts, I directed the 9th edition of "Els Malnascuts" at Sala Beckett's Festival Important (2019), and as an assistant director, I've collaborated with Gloria Balañà in "Tot El que passarà a partir d'ara" (Teatre Lliure, 2023). Excitedly, I will soon join for the second time Rimini Protokoll for their innovative project "Shared Landscapes" at the Berliner Festspiele.
In communication and production, I am Head of Communication at MICSEA and part of the (Pausa.) performing arts magazine team. I've also contributed to organizing Festival Model and Festival BARQ in Barcelona.
With a passion for sustainable design and impactful art, I eagerly embrace new projects that unite architecture and the performing arts.
---
"My contradictions are my hopes," a quote by the Catalan writer Jaume Fuster, is one of my life mottos. It represents how I feel on many areas but precisely on how I feel as an individual trying to be sustainable and actively fight climate change.
Applying to LINA, a project discussing climate change through multiple in-person meetings across Europe, brought to mind the paradox of addressing such an urgent issue in this manner. It reminded me of Enric Miralles' approach to architecture, striving to leave the site as good as he found it, in contrast to Greta Thunberg's plea that "To do your best is no longer good enough" (2019).
I have been contemplating contradictions for some time, leading me to create projects about "not doing." For example, in 2019, I directed the play "IWPNT (I Would Prefer Not To)," inspired by Herman Melville's "Bartleby the Scrivener" and other works. This exploration has evolved into a more proactive attitude, driven by reading "How to Do Nothing" by Jenny Odell—a contradictory activity in itself. I found that our relationship with nature holds both contradictions and potential, offering a tangible, optimistic way to address climate change without becoming paralyzed.
My proposal for this project is to embrace contradictions and continue researching the connection we establish with nature, as I will be experiencing in the following months in Rimini Protokoll's "Shared Landscapes." It represents an optimistic and viable path forward.