Slutty Walk(scapes): Outsmarting the City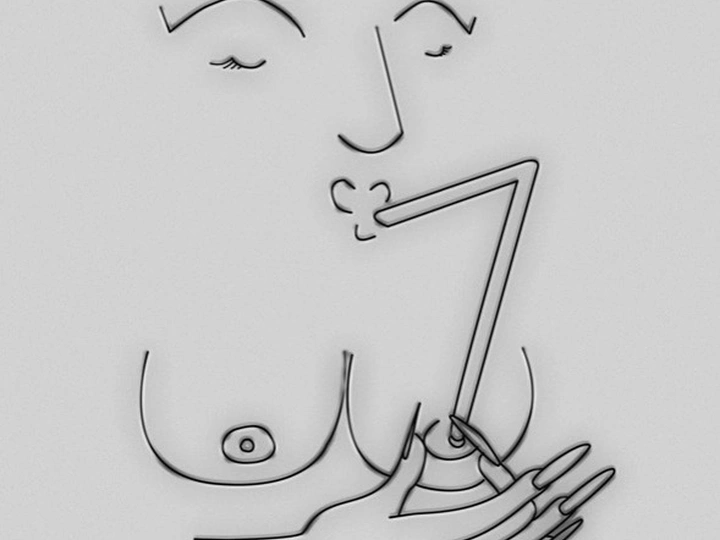 Through the Walk, we provoke the concept of Smartness, questioning social and environmental consequences of (in)visible technological architectures.
---
Slutty Urbanism Collective
Amsterdam, the Netherlands.
Links
Team members
Letizia Chiappini
Valeria Ferrari
Sonja Lakić
Ying-Tzu Lin
Field of work
Architecture, Urban planning, Multimedia, Curating, Research
Project category
Urbanity
Project submitted
2023
Slutty Urbanism is a collective of promiscuous urbanists who want to do away with the violent perversions of digital capitalism's uneven urban development and binary formulations. Our contributions span across various fields of knowledge, environments, and formats. Among our latest achievements are: book contributions to multidisciplinary publications such as 'Reality Harvester: Nature after Data after Nature' (Skogen, 2022) and 'Platform Urbanism and its discontents' (nai010, 2021); workshops and talks at various events including the Venice Architecture Biennale (Austrian pavilion, 2021), A Thinking Practice Symposium (Hägerstensåsens medborgarhus, Stockholm,2022), and RC21 Regional and Urban Sociology conference ( 2019 and 2022); experimental walks in the cities of Den Haag and Vienna (Uncertainty Seminars by Stroom Den Hague, 2021; guest lectureship at TU Wien, 2022). Our team is composed of four restless researchers whose combined minds unleash powerful intellectual twists: Letizia Chiappini holds a PhD in Sociology and Urban Studies. she proposes the concept of the 'urban digital platform' to analyze platforms that support grassroots initiatives. Ying-Tzu Lin is an urban planner and sociologist conducting her research at the University of Amsterdam. Her research touches upon public spaces and commons, such as street markets, children-friendly urban environments, and urban food initiatives. Sonja Lakić is an internationally trained architect, urbanist, and a researcher with a PhD in Urban Studies. She operates across different disciplines and scales, works visually and collects oral histories, practicing unconventional ethnography of architecture, doing storytelling of lived forms of buildings mainly through photography and filmmaking. Valeria Ferrari obtained her PhD in Information Law, investigating policymaking discourses around digital platforms and decentralized technologies. She explores alternative research such as filmmaking and autofiction.
---
Our practice combines various media, strategies, and interventions to unfold the interrelation between urban platforms, digital networks, and urban politics in contemporary cities. In response to the primitive digital urban revolution under way, we expose the invisible power hidden in the interweaving of digital and physical built architecture. Slutty Urbanism responses to the dreadful inequality caused by the penetration of global digital platforms at various levels of urban social life. Among the practices we propose to collectively expose the gaslighting effects of fancy urban technology and platforms' invisible halos are experimental 'Slutty Walks' in various European cities. Moving together through urban spaces, we draw maps, reflect on everyday consumerism patterns, and find (or imagine) alternative turns. Accompanied by performative readings, audio recordings, photographic documentation, or guerrilla stickers, our experimental walks aim to collectively reflect upon techno-spatialised practices brought about by the advent of digital platforms as they merge with urban infrastructure. If the aim is to address entrepreneurial enclosures, legalistic bureaucracies, and cleansed heritage ghettos, our answer should no longer be constructive, but offensive and promiscuous. We walk as sluts to provoke those in power; we walk to promote ethical production and consumption; and we walk to speculate promiscuously on more emancipatory and sustainable alternatives. We regard our practice as a performative and experimental research method: what we find in our journeys is used to co-create visual, graphical, and textual materials that enrich research perspectives and general awareness about these topics. We envision developing our experimental walking method into an open-source critical pedagogy program. We are keen to collaborate in exhibition curating to highlight the power of feminine performative critiques of masculine techno-politics in contemporary cities.