Human Scale: Sustainable Architecture Workshops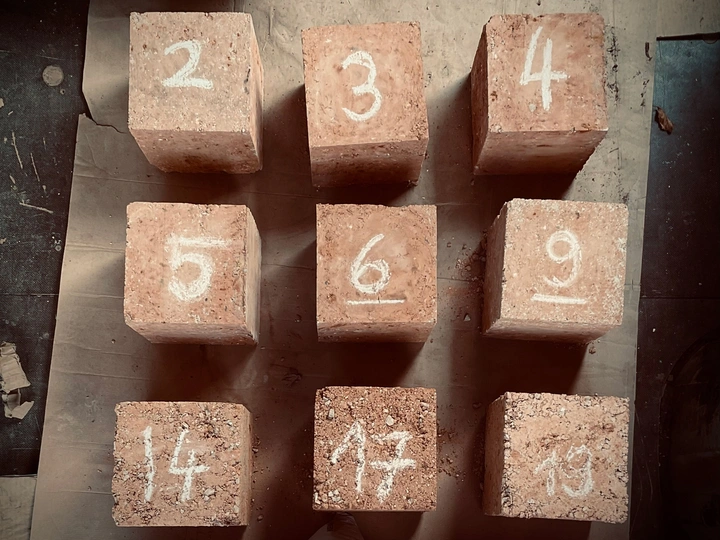 The interdisciplinary architectural study program focused on relations: human and nature, tradition and future, passion and materiality.
---
Z.O.P. - zavod za oblikovanje prostora / Outsider Magazine
Ljubljana, SI; Dobrava pri Škocjanu, SI; Vodnjan/Dignano, HR
Links
Team members
Nina Granda
Marija Jakopin
Luka Jerman
Alenka Kramar Turnšek
Gregor Turmšek
Field of work
Architecture, Ecology, Research
Project category
Raising awareness
Project submitted
2022
Interdisciplinarity is the basis of our activity. We are a group of architects, urbanists, writers, forester and hunter. We work on diverse projects from urban design and architecture to interiors and renovations. We explore new innovative learning concepts to foster great minds for a better future. We share common love for creating Outsider magazine to increase awareness about architecture, design and culture.
Awards: Plečnik's award, Venice Bienale, European Public Space selected works 2022.
---
What? Exploring and revitalizing abandoned places with architectural, social and aesthetic potential. By returning to the essence of architecture, we seek its future.
Why? If we want architecture to take a step forward, we sometimes have to take a step back. A step back means for us to return to the human scale. The human scale is logical, pragmatic, inclusive, and cares for the environment and society. We bring the principles of the (vernacular) past into contemporary architecture through restoration, reuse, traditional archaic materials and techniques (in old and new ways), experience, hand-touch and reflective thought.
How? Our process works on three levels, which together lead to a holistic understanding.
These are: Architecture, Media and Experience.
The Media workshop is an innovative approach that our team developed during our workshops »Forward to Earth« for young architects. The process of architectural learning is subject to constant critical thinking and active reflection. Students learn to summarise their observations, feelings and knowledge into clear thoughts, intended for a wide audience. By debating and sharing thoughts on the learning process, a strong group connection is created.
The architectural studio focuses on renovation from several different perspectives. The first is functional: how to fit new functions into the framework of existing buildings. The second is material: what technical solutions enable effective contact between the existing and the new? The third aspect is cultural: how to identify heritage elements and present them with quality and respect through renovations.
Renovations also have an important social effect, as they are integrated into existing social relations. Choosing the most appropriate communication and approach can cause a positive chain reaction.
The study work will take place through experiential workshops in situ, working with hands with the following materials: rammed earth, straw, wood, and stone.