Working spaces, places of workers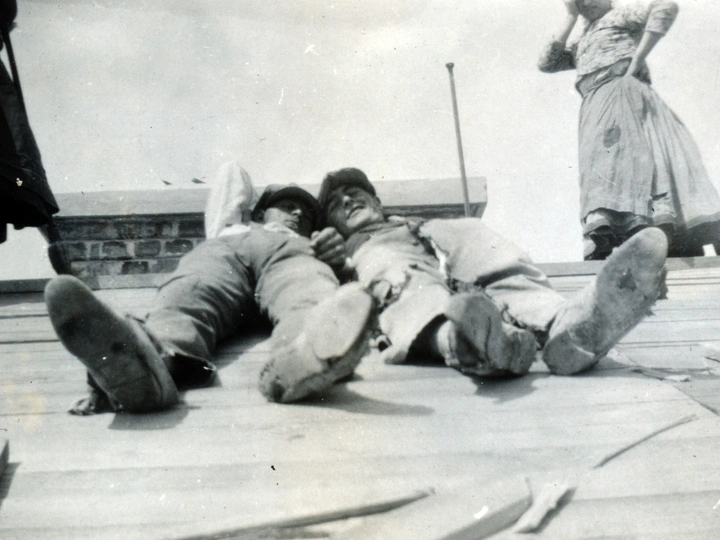 Our project connects working-class identities and post-soviet urbanities through interdisciplinary and collaborative research.
---
Buhera Klub - Anna Zsoldos and Anna Seress
Budapest, Hungary
Links
Team members
Anna Seress
Anna Zsoldos
Field of work
Architecture, Visual Art, Film, Curating, Research
Project category
Urbanity
Project submitted
2023
We are recently graduated art and architecture historians and a freshly foundend collective.
Individually we work in diverse contexts operating as curators, cultural managers, writers, researchers and activists. Zsoldos Anna is focusing in her PhD on the role of construction workers within architectural culture. She is also an experienced curator and a museologists in the Ethnography Museum of Budapest, with notable recent exhibitions like Chair Pairs, where through pairing newly commissioned and traditional chairs, she contextualized design culture in a historic, political and social way. Anna Seress focuses on changing working class identity around the system change in Angyalföld, a specific working-class district. She also works as a cultural manager and as an activists takes part in organising cultural workers and advocating for their rights. As a collective we work towards enhancing collaborative and participative methods in architecture and architectural history, with a special focus on the ordinary, nameless, ad hoc architecture and the often unknown makers of it. We aim to show and contextualise the hidden actors and spaces of architecture, and renarrate the inherited academic forms of thinking about architecture and its histories. As a collective we curate exhibitions together, as well as conduct interdisciplinary research with experimental methodologies, our most recent notable project being a short film about informal architectures and their makers in the illegal settlements around Tirana.
---
Our proposed project investigates urban spaces specifically designed for, occupied and appropriated by the working class in post-soviet urbanities, with a focus on Hungary. This entails research of Budapest's working class districts developing around factory workers' needs, Dunaújváros, an industry-town newly founded during the state-socialist period as well as international examples, which we hope to expand to through becoming a LINA fellow. Within these urbanities we focus on infrastructure attached to physical labour (factory canteens and laundrettes, common baths,etc.)as well as what happened to them after the the aggressive privatization and changed ideologies of capitalism in the 90s. Our project contextualizes the built environment with the social, cultural and political realities drawn with the distinctive, yet highly contextual working-class identity.Historic investigation of working-class urbanities in post-soviet contexts is much needed in contemporary academics, as these aspects of our cities are highly understudied. Furthermore, we would like to contribute to the pivotal need to reframe the narratives of system-changes in the region: shifting the focus from a political narrative to a sociocultural one, understanding that the mass-closings of factories, reevaluated social policies and devaluated working-class identity left our societies' masses scared in social,cultural, economic and personal ways, and our contemporary societies and cities live with these unattended scars to this day. Methodologically (both in our doctoral studies and in our practice outside academia), we use not just text and academic research but visual research in the form of filmmaking and photography, as well as spatial research in the form of curating exhibitions, and commissioning new works. For this project we are flexible with our form, finding the best one depending on our host institution, let that be a publication, an exhibition or a documentary film.