Public green spaces for Modern Nomads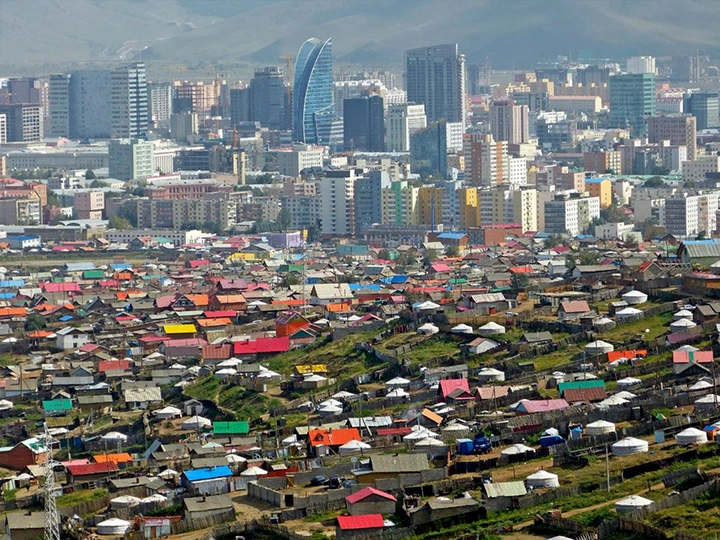 Equal accessibility of public green space: A case study of Central City of Ulaanbaatar, Mongolia
---
Solongo Batsaikhan
Ulaanbaatar, Mongolia
Links
Field of work
Urban planning, Communication, Research
Project category
Raising awareness
Project submitted
2022
Solongo Batsaikhan is an architect from Ulaanbaatar, Mongolia, and a Doctoral student at the Budapest University of Technology and Economics focusing on urban planning and public green spaces of the cities.
---
The research area, Ulaanbaatar, is the capital city of Mongolia. It is located in the central part of Mongolia and is a financial, economic, trade, and leading capital.
Ulaanbaatar's urban expansion developed rapidly in the last decade without controlling and coordinating urban planning and land use. Their result brought many fundamental major urban environmental-related problems to Ulaanbaatar. From the Soviet era to the political change of democracy in 1990, Mongolia's economy multiplied in many sectors and increased rapidly. In this transition time of the country, cities have developed privatized, private businesses developed, especially Ulaanbaatar is significantly changed through particular and functional structure than the soviet era time. Expansion of the city attracted internal migrants to the city and the results brought informal and unplanned settlements to the capital. Meantime it started facing urban problems such as green space shortages.
This research examines the equal accessibility of public green space for Ulaanbaatar city residents without depending on their social status. It proposes methods to identify urban functional areas, and accessibility to public green spaces precisely, and uses GIS applications for the study.
The conclusion of the study focused on the equal accessibility of residents using the public green spaces in the main seven residential areas located in six central districts of Ulaanbaatar. Unfortunately, only a few public green spaces are distributed in the city center area in Ulaanbaatar, and outskirt residents could not use these parks equally as central residential areas residents. This research showed that the distribution of public green spaces in Ulaanbaatar is unbalanced and marked their current locations to see them in the bigger picture to the decision-makers and urban planners of Mongolia have to pay attention and plan more public green spaces and distribute them equally to all the city residents.