Fungal Ties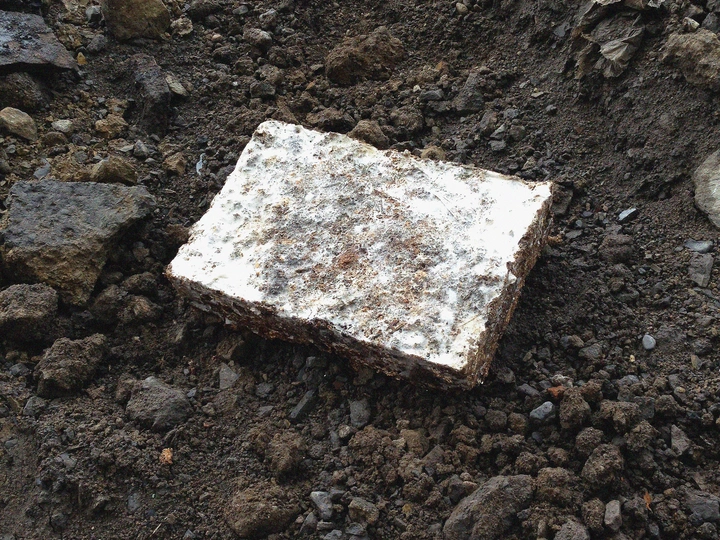 The interdisciplinary project explores fungal microorganisms for the valorisation of building waste streams through regenerative materials.
---
Etienne Issa
Brussels, Belgium / Ascoli Piceno, Italy
Links
Field of work
Architecture, Ecology, Research
Project category
Material tracking and reuse
Project submitted
2022
I am carrying out an interdisciplinary and interuniversity PhD between the Vrije Universiteit Brussel (VUB) in Belgium and the Università di Camerino (UNICAM) in Italy. My applied research is supervised by Eveline Peeters (Microbiology), Lars De Laet (Architectural Engineering), and Maria Federica Ottone (Circular Architecture).
---
As we look to break away from harmful extractivism, new processes for linking local waste management to biotic material harvest can provide one of many restorative applications for pressing environmental attunement, hampering the mainstream neoliberal industrial model. Fungi represent a drastic shift in the way we think of material life cycle, challenging exhaustive human activity globally. Given the current nature-culture dilemma, the interdisciplinary project studies fungal mycelium as a catalyst for an eco-social reconciliation through emerging biocomposites from collected building waste streams for circular cities, resilient communities, and regenerative materials.
The inquiry focuses on large-scale non-sterile fungal applications for urban transformation, where nature and culture are understood as one for ecological and social justice. The applied research follows a low technology vernacular approach to the development of architectural typologies through load bearing prototypes informed by variable ways of casting, growing, and drying mycelium composites. While mycelium thrives off fibrous lignocellulosic (dry plant matter) waste, the investigation probes the potential gains by adding mineral aggregates from residual building streams—stone, concrete, and clay. The experimental work offers a breaking point for critical alternatives to petroleum-derived products in the building industry using mycelium as an organic binder for upcycling and converting collected building debris into bio-based structural materials. As such, it explores circular and regenerative methods for biological organisms to disrupt linear material and building trajectories, working towards carbon negative cities. Ultimately, the project explores how mycelium composites can activate new correspondences between architecture and landscape, reorienting the practice of contemporary building to a process of care and repair.