Working With/In the Gap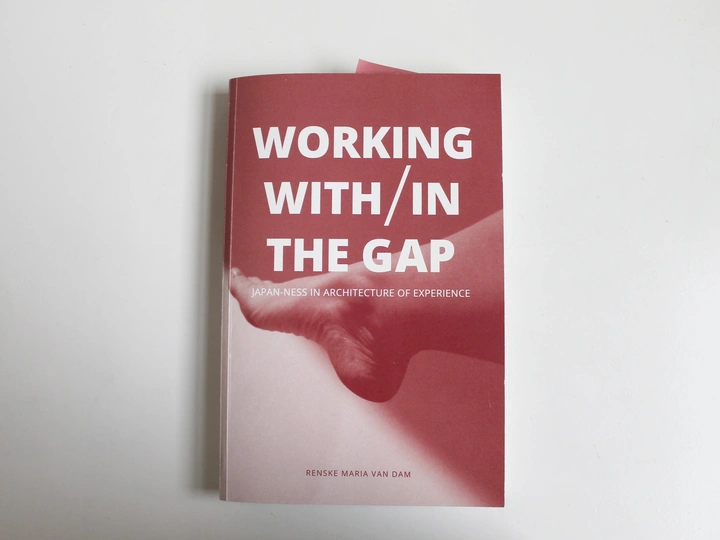 Full empty space as a way to transform your relationship with the earth.
---
Spacious - Architecture | Research | Atelier
The Hague, Netherlands
Links
Team members
Renske Maria van Dam
Field of work
Architecture, Visual Art, Film, Research, Other
Project category
Raising awareness
Project submitted
2023
Renske Maria is an architect, artist and academic whose work exploits tiny perceptions to open-up alternative worlds of experience and action. She calls for a fundamental shift in the way we conceive and construct the built environment, from an architecture of objects to an architecture of reciprocity. In this context, she promotes an empathic, animistic and affirmative approach to architectural practice, research and pedagogy.​ The cross-pollination between Asian and Western practices, from architecture and philosophy to intuitive bodywork, deeply shape her work and thinking. In her atelier, creative practice research coincides with the careful construction of architectural life. Slow projects run over multiple years and generate outcomes across diverse media and milieus.
She holds a PhD in Architecture (2021), conducted through the Radical Materiality Research Group at KU Leuven (BE). She graduated (MSc 2013, BSc 2010) from the TU Delft Faculty of Architecture, with additional studies in Asian conceptions of space-time (TU Delft Honors Program) and in the philosophy, sociology and anthropology of cities (Leiden University). Her work draws on her amateur background as theatrical performer, zookeeper, and yogi as much as she does on her professional engagement with architecture studio Herman Hertzberger in Amsterdam (2008-2009, NL) and Atelier Li Xiaodong in Beijing (2011, CN), and on her pedagogical involvement at the University of the Arts in The Hague (since 2013, NL). She developed her practice as artist and/or researcher in residence at diverse organization, among which Architectural Body Research Foundation (ABRF) in New York, United States (2018), Kansai University in Osaka, Japan (2018), and SenseLab: Laboratory for thought in motion / La Trobe University Art Gallery in Bendigo, Australia (2019). Her work is internationally supported, exhibited and published both in- and outside academia.
---
Working With/In the Gap is a catalogue which presents the result of my practice-based PhD research in which architectural habit(at)s that approach space in terms of objects are recast through the lens of Japanese architectural practice. In Japan space does not figure as empty distance between objects, but is experienced and understood as a sensorially charged field that emerges from
and within movement. Such 'full emptiness' is articulated through the Japanese concept of ma. At heart this catalogue is a collection of close 'encounters with ma'. Based on reactivation of (parts of) the exhibition Ma: Space-Time in Japan, designed by Japanese architect Arata Isozaki in 1978, the potential of the architectural 'practice of ma' is studied in correspondence with a recent call from the cognitive sciences emphasizing the centrality of the moving body to the experience of architectural space. As a record of the reactivation process, the writing and visual documentation in this catalogue summarize my experiential insights as spatial tactics: to become an attuned architect guided by tiny perceptions, to construct vital architecture motivated by un/balancing procedurals, and to engage in a sited design process informed by maware play.
In conclusion, biotopological craftsmanship is introduced to provide a frame for this spatial habitus. This cross-pollinated approach to architecture works in the pursuit of a life-affirming and animistic-emphatic approach to spatial research, practice and pedagogy.