Uccellaccio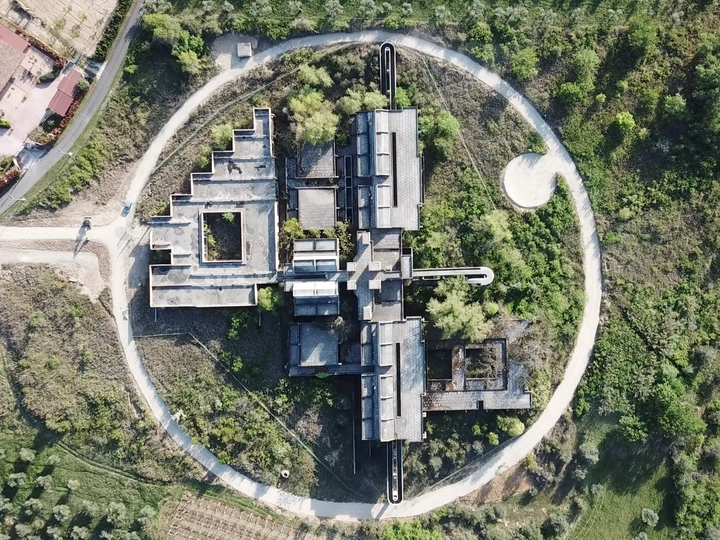 The new park of the Incompiuta in Ripa Teatina
---
Links
Team members
Alessandro Argentesi
Luca Cei
Mara Femia
Filippo Ferraro
Gregorio Giannini
Gabriele Giau
Giulio Marchetti
Oreste Montinaro
Dario Rizzi
Giorgio Scanelli
Riccardo Simeoni
Field of work
Architecture, Design, Landscape architecture, Ecology, Visual Art
Project category
Raising awareness
Project submitted
2023
HPO is a community of architects based in Ferrara, Italy. Founded in 2017 to escape academic boundaries and face the labour market, HPO has since worked across different scales of intervention keeping a collaborative and performative attitude, while addressing multiple spatial issues through events, design and architecture.
HPO is one of the nine selected practices exhibited at the Italian Pavilion on the XVIII Venice Biennale curated by Fosbury Architecture.
HPO has worked with various cultural institutions and universities including: Akademie der Künste in Berlin, Palazzo Diamanti in Ferrara, HEAD Genève, ENSA Versailles, TU Graz, Premio Federico Maggia in Biella, Dropcity during Milano Design Week.
---
HPO and writer Claudia Durastanti collaborate on an unfinished building in Ripa Teatina, a healthcare facility that has never been completed for fifty years. The act of 'naming' is chosen as the first project action to confront a situation of complete indifference towards a hitherto unnamed structure. The name "Uccellaccio" (that in Italian means 'Jinx') is a key element in establishing a new relationship between people and the place, a name chosen for the unfinished structure that can be interpreted on different levels, referring both to the shape of the building itself (resembling a bird with spread wings from above) and its more common use as a "bird of ill omen" an ironic attempt to exorcise the negative aura. The project allows visitors to rediscover the unfinished building. On the outside, through a 440m circular path called the "satellite" and a circular performance area reminiscent of a lunar crater. On the inside, minimal interventions to ensure safe access to the inner courtyard, one of the most evocative areas of the building. Writer Claudia Durastanti associates "a literary genre between science-fiction and fable" with this intervention, which, in terms of scale and imagery, recalls that of geoglyphs, archaeological sites which are only understandable from an aerial view as drawings in the landscape.
The external interventions were carried out through mowing, staking, land movement, and the use of inert materials from demolitions to create a draining and regular walking surface. Debris and inert materials form a design's essential components that attempt to provide an alternative to the usual dualism that arises when discussing the realm of unfinished buildings, namely the options of "finishing it" or "demolishing it." It introduces a third way in which waste, whose value (or lack thereof) is purely subjective, becomes a resource. The path continues inside, in the "belly," which has been temporarily made accessible through minimal safety interventions.