real-time participatory architectures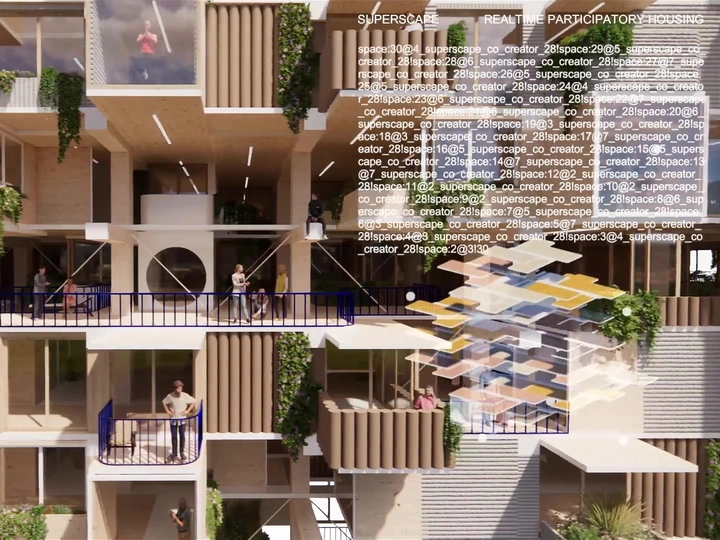 a participatory turn in architecture, transforming static design into a dynamic, co-creation process, empowering diverse communities.
---
Grasser Alexander
Graz, Austria
Links
Team members
Alexander Grasser
Alexandra Parger
Field of work
Architecture
Project category
Public space
Project submitted
2023
Alexander Grasser is a freelancing architect, artist, lecturer, researcher and PhD candidate at the Institute for Architecture and Media at TU Graz, as well as a visiting lecturer at The Bartlett School of Architecture, UCL in London.
Grasser's work and research addresses collaborative objects, generative design, real-time participatory architecture, and openness as a design method.
Grasser holds a Master's degree from Innsbruck University and an undergraduate degree from TU Vienna and gained professional experience working in offices in Vienna, Berlin, and Shanghai.
Grasser's work has been exhibited throughout the world, including the Francisco Carolinum Museum Linz, the Museum of Applied Arts Frankfurt, the Spektrum Gallery Berlin, the Lisbon Architecture Triennale, the NFT Gallery in London & New York, the NFT Show Europe Valencia and most recently together with Alexandra Parger an online solo exhibition "OPEN FORM - Variation through Code and Participation" at the Digital Francisco Carolinum Museum in CryptoVoxels.
---
Real-time participatory architectures aims for a participatory turn in architectural design, dissolving traditional barriers between architects and end-users. This concept introduces 'Collaborative Objects': dynamic, customizable digital objects, enabling synchronous and asynchronous communication, and fostering collaboration and co-creation through custom developed real-time participatory platforms.
Unlike static, rigid traditional models, Collaborative Objects are flexible, open, and adaptable. They receive, process, and send information in real-time, embodying a spectrum of design ideas from the community. They constantly evolve to reflect the collective desires and needs, rather than remaining in a predetermined final state. Embedded within our custom developed software applications, Collaborative Objects also push for sustainability and contextual sensitivity in architectural design. By embedding designs within local realities, we ensure outcomes that are more sustainable, culturally aligned, and accepted by the community. This concept promotes an inclusive, democratic process, giving all participants a voice in shaping their environment.
Architects transform from sole authors to co-creators, curators and facilitators, guiding participants, translating collective visions into feasible design proposals, and managing the dynamic process. Balancing aesthetics, functionality, and regulatory factors, they safeguard the final design's integrity.
This ongoing research illuminates an exciting future for architecture, promising to refine the potential of Collaborative Objects as catalysts for societal engagement, empowerment, and sustainable innovation. However, these participatory processes also introduce challenges: balancing collective creativity with practical necessities becomes a thrilling task, suggesting a compelling future where design is shared, inclusive, evolving, managed by architects valuing open collaboration and community-centric design.