Asylum Archive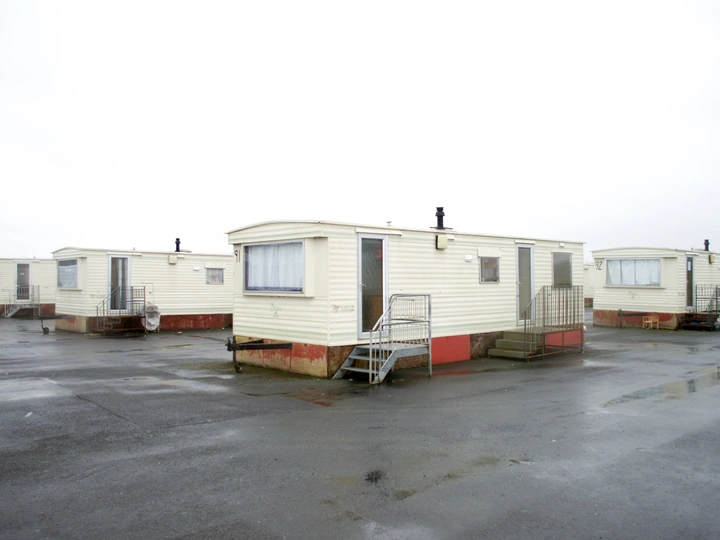 Asylum Archive is platform inclusive to individuals who have experienced sense of sociological/geographical 'displacement', social trauma, violence.
---
Vukasin Nedeljkovic
Dublin, Ireland
Links
Field of work
Visual Art, Photography, Research
Project category
Raising awareness
Project submitted
2022
I am a refugee from country that used to be called Yugoslavia, living and working in Ireland for the past 17 years.
I am an artist, activist and independent scholar.
I initiated multi-disciplinary platforms Asylum Archive - based on my personal experience of seeking international protection in Ireland - www.asylumarchive.com and Fortress EU - www.fortresseu.com
---
Direct Provision scheme was introduced in November 1999 to accommodate asylum seekers in designated accommodation centres. There were more than 200 centres located across the country; some of the buildings include Convents, Army Barracks, former Hotels, Holiday Homes, etc. Most of the centres are situated outside of the cities on the periphery of this society. That decision significantly reduced integration with the local population leaving asylum seekers community to dwell in a ghettoised environment.
Asylum seekers live in overcrowded, unhygienic conditions, where families with children are often forced to share small rooms. The management controls their food, their movements, the supply of bed linen, and cleaning materials exercising their authority, power and control (Foucault).
Asylum Archive originally started as a coping mechanism while I was living in Direct Provision centres in Ireland: it is directly concerned with the reality of life for asylum seekers and the trauma involved. Asylum Archive grew from that experience. I kept myself intact by capturing and communicating with the environment through photographs. This creative process helped me to overcome confinement and incarceration.
Asylum Archive is to collaborate with asylum seekers, activists, artists, academics, and immigration lawyers, amongst others, with a view to creating an interactive documentary cross-platform online resource, critically foregrounding accounts of exile, displacement, trauma and memory.
Asylum Archive is a political platform and an artefact of Direct Provision as the continuation of the history of Carceral Institutions in Ireland, bearing in mind that we have very little visual information about previous incarcerations of the poor, the marginalised and the undesired in institutions including Magdalene Laundries, Borstals, Mother and Baby Homes, Industrial Schools, psychiatric hospitals, etc.