Objects of the Encounter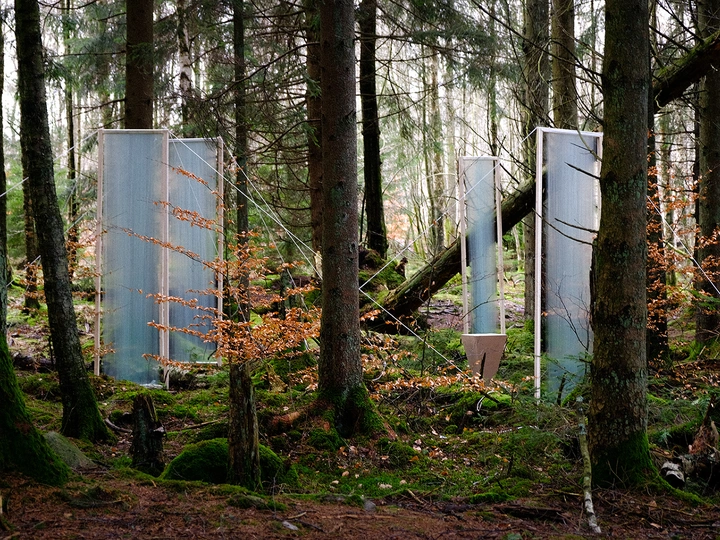 A methodological framework for critical design practice to reimagine the understanding of subjectivity, aesthetics and ethics.
---
Wit[h]nessing
Tbilisi, Georgia
Links
Team members
Tatuli Japoshvili
Giga Tsikarishvili
Field of work
Architecture, Design, Visual Art, Curating, Research
Project category
Raising awareness
Project submitted
2023
Wit[h]nessing is a platform for transdisciplinary artistic research that nurtures cultural, social and environmental ecologies to reinvent new ways of co-existing. With an open collaborative framework, it aims to incorporate perspectives concerned with expanding the concepts of subjectivity, aesthetics and ethics at intersections between art, architecture and design. By acknowledging the affective level of the encounter between subjects, human and nonhuman, the platform aims to question predominant disciplinary narratives and propose unorthodox forms of being in the world. The process of inquiry manifests in multiple forms, such as site-specific interventions, exhibition curation and critical writing, creating liminal spaces that possess a transformative potential.
Initiated in 2023, the platform is led by two practitioners based in-between Tbilisi, Georgia and Gothenburg, Sweden. Tatuli Japoshvili is a researcher, artist and writer in art criticism. Her research interests include aesthetics, the complex behaviour of images and the notion of the feminine. She holds an MA in Visual Culture from Lund University, Sweden. Giga Tsikarishvili is an interdisciplinary artist, designer and architect. He critically explores the intricate connection between humanity and (post)nature. He holds an MFA in Design from HDK-Valand: The University of Gothenburg, Sweden.
---
The formation of the modernist framework has been heavily influenced by divisive definitions such as culture and nature, male and female, mind and body, reason and sense, and so forth—causing a profound alienation between subjects, human and nonhuman. As we witness the collapse of modernist ideology, fostering imaginative thinking, establishing intersubjective relations and envisioning collaborative survival becomes increasingly important. To achieve this, this project proposes a methodological framework for critical design practice that enables the reexamination of predominant human subjectivity itself. By revealing gaps in the modernist worldview, we can move towards a more dissident way of being in the world, embracing vulnerability and learning to remain with trouble, discomfort and risk.
The artistic research consists of a three-layered framework emphasising openness and communal participation. The first level is theoretical on which environmental issues are critically informed by post-humanist, feminist and psychoanalytic perspectives. On the second level, by following humble (non)human agents, research materialises through participatory fieldwork and archival studies. On the third level, design intervention creates deviant objects as glitches that act as mediums to sense affective emotions of the encounter between different subjects as well as objects that preserve the deep time. By thinking with uncertainty, yet without being paralysed, the project fosters a recasting of human subjectivity, aesthetics and ethics. Additionally, it offers a linguistic dimension with which to re-articulate the current time of precarity through a different lens.
Fellow