River & Its Objects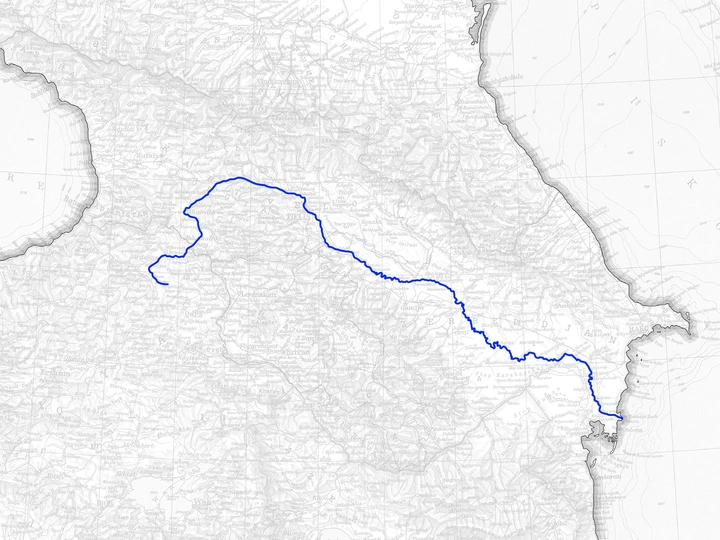 River as a(n) ...
---
Nanuka Lagidze
Tbilisi, Georgia
Links
Team members
Nanuka Lagidze
Field of work
Architecture, Urban planning, Research
Project category
Raising awareness
Project submitted
2023
I am a young architect and researcher from Tbilisi, Georgia. I hold a BA in Architecture from VA[A]DS: Visual Arts, Architecture & Design School, Free University of Tbilisi in 2022. Currently, I am a part of the faculty of Visual Arts, Architecture and Design School and also Georgian architecture studio - Wunderwerk.
In 2020, as part of an academic project, I became interested in the river as one of the main constituent elements of the city of Tbilisi, and since then, I have been researching what the Mtkvari river represents with its objects in Tbilisi, throughout Georgia, and generally everywhere the Mtkvari flows.
---
Rivers have long been discussed in terms of flow, dynamism, geomorphology, and flux, but our lived experience of rivers is often limited in both time and space. This project investigates the river as a *Territorial Technology* and a *Cultural Technology*, and the third, synthesized version attempts to understand the multi-scalar qualities of rivers.
"River & Its Objects" focuses on the Mtkvari River in Georgia and its relationship with the cities along its course. It revolves around current situations, historical periods, and future possibilities. It is important to understand and analyze the relationships that are formed around or toward the river. This project examines the characteristics and environmental problems of the river as well as the social, cultural, and economic ties that connect people to the river.
Employing a multidisciplinary approach, drawing on literature, history, ecology, and urban planning to understand the challenges and opportunities confronting the river and its communities.
Through this research, the aim is to understand the intricate connections people have with the river and how it shapes their lives. By using and sharing this knowledge, it is possible to reintegrate the river back into people's daily experiences, making it a more significant part of their existence.