Upcycling Center for Textile Reuse in South Korea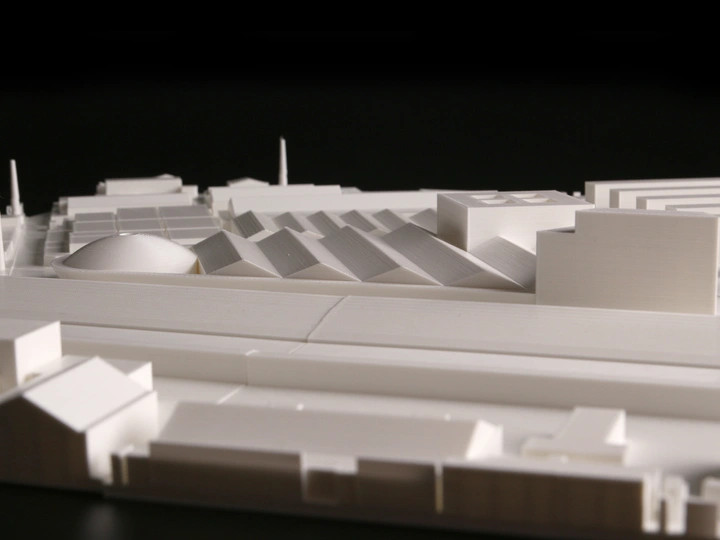 This is our center of renewal, reuse, and redistribution of textile waste in the heart of an industrial compound in Daegu,South Korea! Time to rethink
---
Marcel Albors and Hamed Touré Sekú
Daegu, South Korea
Links
Team members
Touré Sekú Hamed
Field of work
Architecture, Urban planning, Ecology
Project category
Material tracking and reuse
Project submitted
2022
Recently graduated architect's final Master Project. For the Faculty of Architecture La Cambre Horta of The ULB, Brussels. Urban Nature Studio under the supervision of professor Nadia Casabella.
---
Did you ever stop to think of what happens to our clothes when we get rid of them? Textile is one of the most polluting industries in the world, not only because of the amount of energy and material it takes to manufacture but also because of the quantity of waste it produces. We analyzed the textile industry in the city of Daegu, South Korea, and proposed a new flagship recycling center. This is our center of renewal, reuse, and redistribution of textile waste in the heart of the industrial compound. By mixing different functions like housing, amenities, offices, and logistic areas we deliver a dynamic and multifunctional character to the project. Reactivating the one monofunctional and segregated industrial area. Projects like this can bring down the quantity of waste that gets tosed away and rots in the wastelands. And can help us rethink the way we consume clothing. Reusing textile fibers for many propose from thermal isolation to new fabrics. So now is the time to take action and bring this to life. The utopias of today are the realities of tomorrow
What are we waiting for?