Towards a productive landscape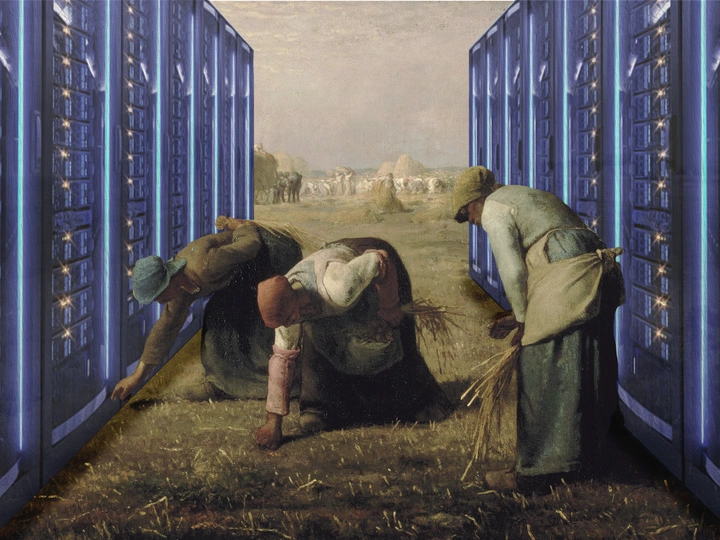 New forms of urban dependency
---
Links
Team members
Antonino Caridi
Davide Casaletto
Field of work
Architecture, Urban planning, Landscape architecture, Research, Other
Project category
Rural spaces
Project submitted
2023
Fluidiforme is an informal laboratory and research project founded in 2020 by Antonino Caridi and Davide Casaletto, based in Italy
The practice investigates the meaning of contemporary space according to the evolution of social, economic, environmental and digital issues. As a fluid practice, Fluidiforme strives to merge the scientific and artistic through a multidisciplinary approach and including the use of new tools in the practice.
Fluidiforme actively research on the evolution of productive spaces and countryside.
---
The cultural role of the landscape has undergone a radical transformation in the last two centuries.
The deindustrialization at the end of the last century and the new densification trends of the dense fabric have been a keystone in today's conception of the countryside and, more generally, the landscape.
From the bucolic role portrayed en plain air by the French impressionists of the late nineteenth century has passed today to a purely speculative conception of the same.
The dependence of large metropolises on the countryside has been emphasized.
The countryside serves the city, constituting its "back of house".
Traces of this evolution are the large expanses of wind turbines and PV panels that provide energy to the city, the large greenhouses that follow the development of the province of Almeria in southern Spain that provide up to 3.5 tons of fruit and vegetables to European supermarkets, or even the large data center boxes that guard the IT infrastructure of our cities.
Despite this evolution, the majority of spatial research in the last two decades has focused on cities, leaving aside the impact of their evolution on the countryside.
Facing the scenario envisaged by UNESCO in which two thirds of the world's population will live in urban centres by 2050, the research first wants to trace the relationships of connection and dependence that exist today between city and countryside and, with a prospective approach, define which shapes the productive countryside will take.