Total Energies – Mapping the pyrocene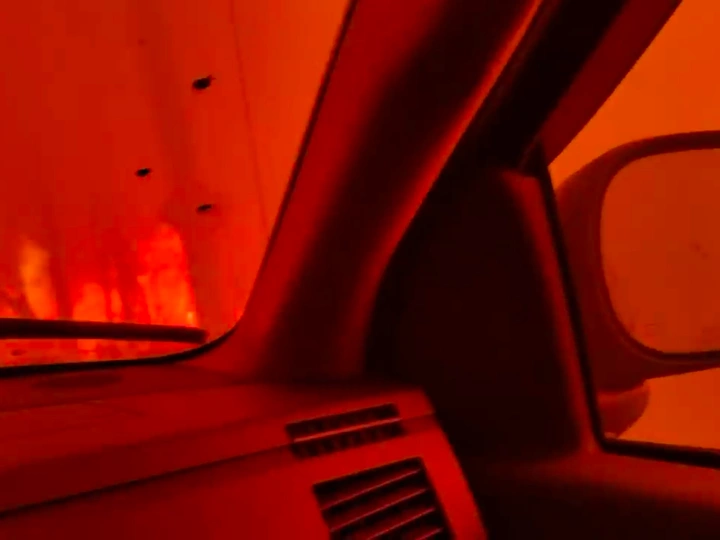 Visual Research project following climate change impacted Landscapes, asking questions of responsibility and the modes of change in a world on fire.
---
Jonas Fischer
Hamburg, Germany
Links
Team members
Jonas Fischer
Field of work
Visual Art, Film, Photography, Research
Project category
Raising awareness
Project submitted
2023
Jonas Fischer (born 1988) works as a photographer and visual artist. In personal and collaborative projects, he intertwines a documentary approach with activist, scientific and and speculative methods. His current interest is centered around the question of the transformation of human life and habitats in the Anthropocene, the question of responsibility for climate change and its impacts. He often works research-based and translates complex questions and mechanisms into artistic works that invite broad audiences to participate, engage and discuss. Fischer works in a wide range of media, his works have been visible in exhibitions, campaigns, (digital) publications and performing arts productions. He is part of the interdisciplinary artist collective PARA. Fischer studied photography and media at the University of Applied Sciences Bielefeld/Germany until 2015 and currently studies MA Fine Arts with Tobias Zielony at HfbK Hamburg.
---
The project drafted here is a second Chapter in a body of work confronting the climate crisis. For my recent work "Cloud Index" I developed a method of artistic research driven by the question of CO₂ emissions' visibility and materiality I developed a constantly expanding online database that feeds a video loop showcasing sequences of artificial clouds and bringing this imagery in context with the data sets of the locations photographed (Feel free to visit the Project website: www.cloud-index.cloud).
In the next chapter I want to shift the focus of my research towards the question of responsabillitie(s) and adaptation. Whilst climate change impacts hit more frequent and start troubling not only the - for some seemingly remote - global south but also target the communities of us, the ones statistically responsible for the environmental damages of the last decades, I am drawn by the ambiguous questions of collective guild, corporate and political mechanisms of avoidance and singular strategies of coping and adapting.
Part of this work will be a documentary approach visiting and documenting communities, landscapes, cities and environmental systems recently challenged by climate change impacts. Recent wildfires across southern Europe and the US seem to me not only as singular natural disasters but also strong symbols of the world burning around us because of us burning it.
Goal of the project is a subjective map of documentary and found footage imagery of places recently destroyed or endangered by our fossil consumption that urge us to adapt, learn and change our modes of living in our environments. The output format is yet to be determined. Photographs and Video footage could be part of a publication or exhibition, I would love to be part of a team of practitioners with neighboring interests, sharing my skills and learning from others. I am looking forward to develop ideas and formats within the collective framework of the LINA Community.