Making mountains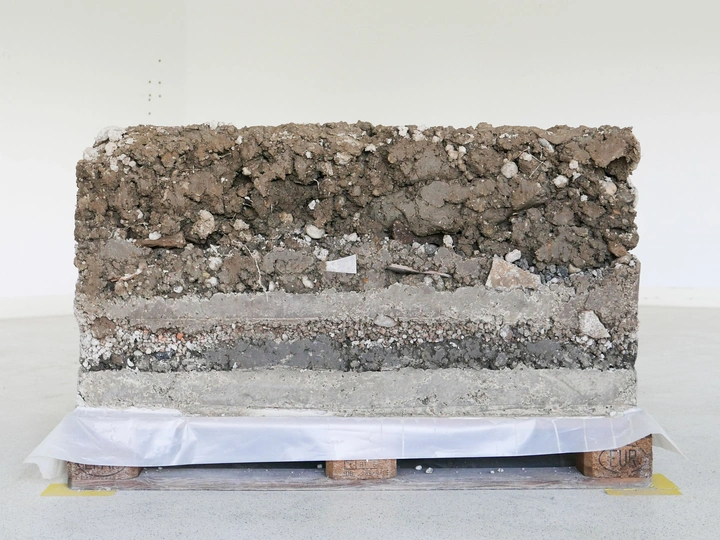 A workshop that investigates the architecture of a landfill and our agency while facing seemingly impossible tasks in the age of the planetary crisis.
---
Jakob Sellaoui
Vienna, Austria
Links
Team members
Cara Domscheit
Simona Ferrari
Jana Kopp
Jakob Sellaoui
Thijs Vleeschouwer
Field of work
Architecture, Design, Urban planning, Landscape architecture
Project category
Raising awareness
Project submitted
2023
Jakob Sellaoui is a US-born architect with Austrian and Algerian background who founded his eponymous studio in 2020. The intention is to find the potentials within our current state of reality by responding to what is given. The approach seeks to embrace alleged failures and insufficient conditions as the basis of the design-process. The practice dedicates its attention to the realities of craft and construction alongside theoretical investigation. Up to date it has realized projects and exhibitions in different scales and locations, most recently at the Austrian Cultural Forum Tokyo and the MAK Center Los Angeles.
---
MAKING MOUNTAINS is a workshop initiated by Simona Ferrari and Jakob Sellaoui within the framework of the Vienna Architecture Summer School 2022, that explores architectural agency facing nearly impossible tasks. Waste-management facilities can be seen as built metaphors for how we as humans have designed our relationship with the debris of our existence and world that nurtures it.
Within the workshop we have used recycled construction residue to physically re-enact the stacked structure of the Deponie Rautenweg landfill in Vienna. As an iterative process the task was to add one layer added per day, allowing participants to discuss the material's properties and ecological implications. The intention is to reflect on the relationship between waste-disposal, landscape properties, and our role as architects. The resulting object is a material consequence of our collective effort and engagement.