From Islet to Oasis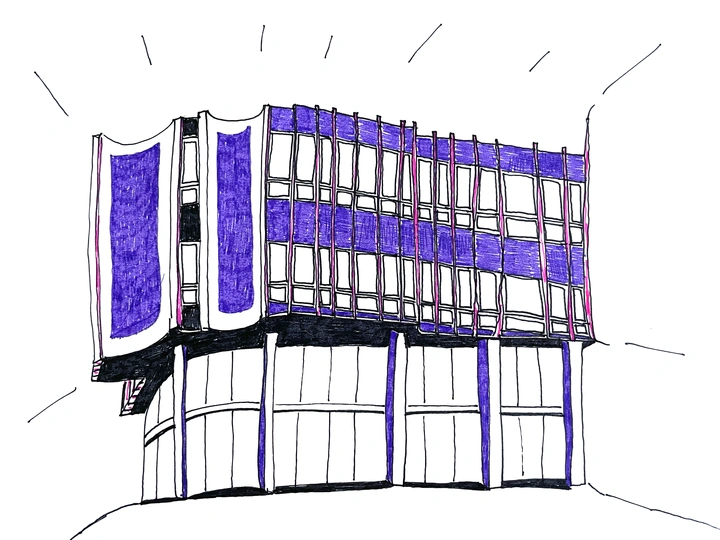 Our project represents a unique opportunity to reinvent a disliked urban concrete island at the heart of a European City.
---
House of bricoleurs
Paris, France
Links
Team members
Albane Duvillier
Elliot Rogosin
Field of work
Architecture, Design, Landscape architecture, Ecology, Research
Project category
Renovation
Project submitted
2023
'a place for working together, where we make do with what is at hand': House of Bricoleurs is based in London since 2023, active in France and in the United Kingdom. It was initiated by Albane and Elliot in a spirit of collaboration.
We work with the existing: landscapes, living beings, materials, buildings and consider environmental and social justice issues to be interconnected. We explore sustainable methods of construction to support collective projects.
We value local communities and know-hows with our hands-on approach to construction.
Our expertise in material and heritage allows us to expand the role of the architect, by reclaiming a technical understanding of buildings' life cycle with retrofit expertise and presence on site during construction. Albane and Elliot also lead a design unit at the Architectural Association School in London, researching improvisation, making, landscape and alternative ways of being together.
House of Bricoleurs designs with joy unique spatial experiences to increase the value of projects and realise everyone's dreams!
---
House of bricoleurs aims to reveal the potential of this heritage and shed light on its hidden qualities. Our objective is to avoid demolishing the existing building at all costs and instead promote the future rehabilitation of this concrete island. We are deeply interested in participative mode of design, which emphasizes the inherent qualities of a place and encourages collaboration.
We adopt a participatory approach to root the project within the local communities and the city. Through workshops and public debates involving users and local residents, we work with local communities to create many architectural dreams for this concrete island. Each workshop will take place in various areas both inside and outside the building, in collaboration with one or more local partners such as neighbourhood schools, the media library, the fine arts school, local comic book stores, the tool library, the architecture school, the earth lab and more.