Antifragile Landscape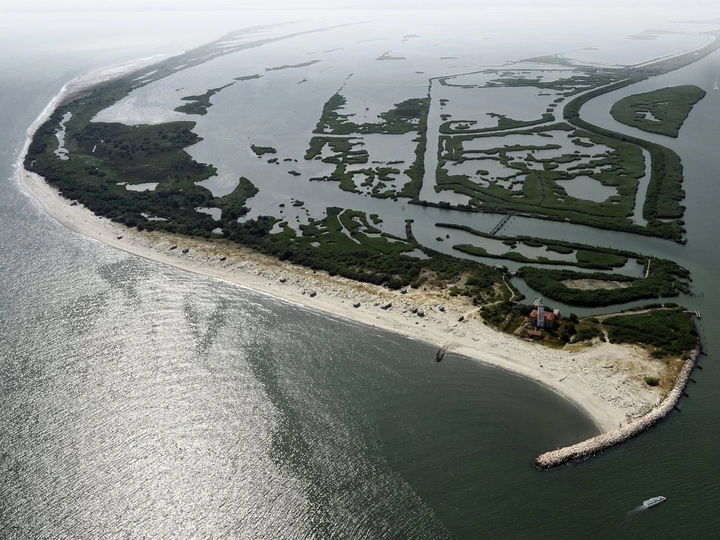 Goro's Coast (IT) project restores biodiversity, fostering Neo-Anthropocene anti-fragility, considering anthropic factors, enhancing public spaces.
---
FLO - Felloni Lateral Office
MIlan, Italy
Links
Team members
Althea Andreoni
Davide Felloni
Zuzanna Kletschka
Alessia Morabito
Alessandro Scardino
Sara Tacchella
Field of work
Architecture, Urban planning, Landscape architecture, Ecology, Research
Project category
Public space
Project submitted
2023
Davide Felloni tries to experiment with a multiscale approach spanning various disciplines, including architecture, landscape design, territorial planning, and web 3.0.
Founder of FLO, a consultancy office for sustainable services affecting cities and landscape. Innovator in territorial planning, co-ideator of an experimental approach called ''symbiotic landscape''.
His Master's thesis was honored with prestigious recognition for its achieved experimental qualitative level. The academic project focused on the transformation of agricultural landscapes, employing a symbiotic approach in synergy with anticipated climatic alterations. The project was exhibited at the 30th anniversary exhibition at the Department of Architecture of Ferrara, as one of the finest works of the last decade.
Expert in sustainability and redevelopment of brownfield real estate assets.
Teaching assistant, visiting academic lessons speaker and author.
He starts his path in 2013 as a construction technician and works as a trainee in the studies of university professors for national and foreign projects.
He founded FLO in 2020, currently manages two offices in Milan and Bologna, gaining high-level experience for large-scale contracts in the fields of architecture, landscape and territorial planning as a consultant for public institutions or institutional and private developers.
Since 2021, FLO collaborates with some of the most prestigious italian engineering companies, offering architectural and landscape design services, enhancing assets with environmental issues, and promoting sustainable landscape transformations.
Since the foundation of the company, FLO has achieved a ratio of victories and placements in both public and private competitions by invitation, with a ratio of 1:2, exclusively securing either first or second places in urban landscape contexts.
Since 2022, he integrated the digital research department to prototype new augmented reality interactions for urban public spaces.
---
PLACES TO LIVE
Climate change, the progressive loss of biodiversity, driven by social individualism, highlight an urgent need: to restore the relationship between man and nature. Restoring biodiversity and transforming ecosystems are essential to preserve the quality of life and increase antifragility.
A new perception of the benefits of green versus gray infrastructure. While effectiveness of the latter decreases, it requires additional restructuring, while ensuring sectoral benefits, natural factors gradually increase the efficiency of their ecosystem, with the possibility of involving citizens in their care and implementation.
The landscape prototype designed by FLO meets the ESG (Environmental, Social, Governance) criteria and designs the space, offering functionality for the next digitization and climate change.
LIVING IN THE NEOANTHROPOCENE
How can we understand the new territoriality? Changes that affect the quality of life should be managed creating antifragile places with maximum freedom of reference.
FLO's intention is to preserve the relational dimension, to seek the integration of the external environment with the internal landscape, as the durability of space for the next neo-anthropocene.
When creating a landscape, you can be guided by two questions:
What socio-environmental tools can contribute to the sustainable transformation of the territory? What constants must be kept? What is their role in climate change and small architecture?
Collaboration between architects, local administrators, scientists and field residents begins the process of data collection and processing with sensors to monitor real-time air quality, noise pollution, etc. so that it can create and predict future scenarios to support decision making.
The design leap into experimentation aims to improve human consciousness, from functional spaces to emotional spaces, as a synthesis between the active human dimension, climate perception and the activity of abiotic components.