Democratizing Waste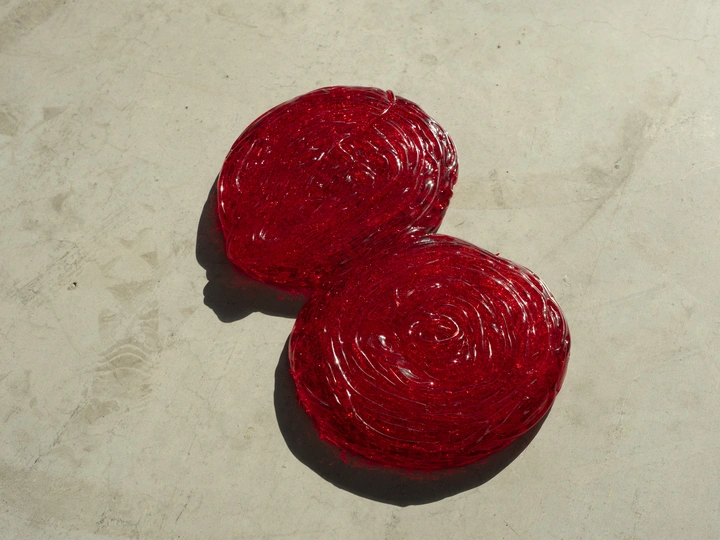 Reconceptualizing the organization process of industrial waste as a common resource
---
GRADOSCOPE
Sofia, Bulgaria
Links
Team members
Neva Balnikova
Iwo Dimitrov
Ellena Ehrl
Amelie Lambert
Adriyana Mihaylova
Georgi Nikolov
Robin Schaerer
Sigurd Snoder
Teodora Stefanova
Ina Valkanova
Michiel Van Iersel
Georgi Yanakiev
Pavel Yanchev
Field of work
Architecture, Design, Urban planning, Multimedia, Research
Project category
Material tracking and reuse
Project submitted
2023
GRADOSCOPE is a collaborative practice focused on the reinvention of urban spaces. We are a multidisciplinary team with architecture, urbanism, communication, design, and multimedia expertise. We founded the practice as a response to the shifting landscape of urbanism and city-making, as a space to develop the work we believe in. We collaborate with a variety of Institutions, Agencies, and People within our rich ecosystem. Therefore, we are formed as a practice of practices, being part of various initiatives that often merge together in multidisciplinary projects. We are also moving between our practice of Gradoscope and research at the Institute of Landscape and Urban Studies at ETH Zürich landscape and urban studies. Our projects are both self-initiated and commissioned, always aiming to contribute to a better, responsible urban environment. We test and implement new processes in material reuse, landscape regeneration, and urban design. We are located between Sofia, Brussels, and Zürich, focusing on Bulgaria as a field of action. However, we regularly collaborate and exchange with partners in our international network. We are an official Partner of New European Bauhaus, and our work has been supported by the European Institute for Technology EIT.
---
Democratizing waste is a project that proposes reorganizing how we understand and process industrial waste. Understanding how industrial waste and brac produce is produced and managed is crucial for reducing environmental damage. The project aims to challenge industrial waste management as a commodifying process that benefits large recycling companies and positions them as a shared resource.
Based on long-term research, the project proposed ways to streamline the industrial waste of automotive factories in the rural region of Kuklen, Bulgaria, into a centralized supply for local creative businesses, the civic population, and the artistic scene. While the factories are assembly plants with relatively low waste production, they constantly produce scrap parts and waste from forming automotive details. Currently, the companies are selling their waste production to waste processing firms, who are downcycling the material and transforming it into a lesser quality product with high energy consumption. What if we can democratize the waste, share it with the local population, and test what types of higher-value products can we create?
We tested various ways for design-led actions in cooperation with assembly line workers, engineers, and designers. With the design studio of Newrope Chair of Architecture and Urban Transformation of ETH Zürich, students developed furniture designs, combining metal and plastic brace products from different factories. We also provided factory waste material for free to local designers, who developed artistic projects and interventions and implemented the material in their practice.
With those interventions, we aim to open questions about ways to make various types of waste accessible for potential civic users and the common good. For such purpose, first, we need to map and understand industrial waste products and further to policies that allow the use of waste products for the benefit of society and not large waste processing corporations.