The Creeping Amalgam - a guide to landscape alloy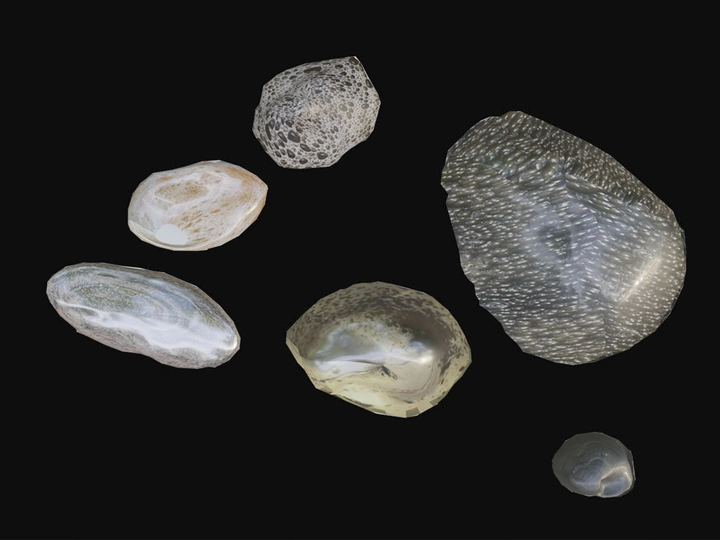 Exploration elemental mercury trace and its multi-scalar relations through metabolic thinking addresses information to develop spatial intersections
---
Cristina Loya Domingo
England/Mexico
Links
Team members
Cristina Loya Domingo
Field of work
Design, Landscape architecture, Ecology, Curating, Research
Project category
Raising awareness
Project submitted
2023
As a Mexican - Spanish multidisciplinary spatial designer, Cristina has concluded studies in Mexico City, Florence, Barcelona, Canada and her MA in Art and Architecture degree at the Royal College of Art, London.
Her background includes published works from the re-production of Sol LeWitt's wall paintings both public and private at OMR gallery in Mexico City and PACE Gallery in NYC, an art campaign called "Moss Matters - Metabolic Selves" collaboration with Serpentine Galleries alongside Cooking Sections ADS3 studio, her final MA tesis in KoozArch research publication, to her own paintings and architecture exhibitions exhibited in several galleries such as "aquiencorresponda" at HarvardGSD, Lagalá and Artifice, as well as diplomas in History of Art from Sotheby's and HarvardGSD and and interest towards wellbeing diversity in spaces/humans has florished since her masters degree.
She believes in the cultivation of empathy with out environment, our way of adapting, imagining and our historical and cultural background within a rapidly changing world.
Her design research practice has led to believe in the intimacy that exists in understanding diverse cultures and environments and how do they weave in diverse levels which has been translated into an interest in installation, curatorial, research, spatial and exhibition design.
---
The first intention of the project was to trace a specific substance that result from industrial and cyclical processes and to understand it's metabolic pathway, it's unique problematic, it's multi-scalar relations and how does this substance intertwine with different agents that are at stake creating a spatial intervention. It becomes an excuse to question how we are forced to live with refuse being exposed to segregation, polluted environments and nature extractivism among social structures and processes.
The site specific intervention is located inside the Peruvian Amazon in a place called La Pampa inside the Madre de Dios region which has been exploited since colonial times by artisanal gold scale mining activity. The use of elemental mercury is carried out to form an amalgam which facilitates the extraction of gold creating topographical formations which become filled with pollution and consequently creates human and environmental degradation.
Amazonian societies are today socially and culturally homogeneous, specialists have been working in the cultural ecology traditions, the social and cultural discontinuity between pre-Columbian and contemporary Amazonian societies, and the immigration as an indicator of historical change.
Ultimately, the exploitation of mercury and gold represents a cultural and social difference between the ones who physically exploit it and the ones who rejoice in the outcome through soberanity and environmental racism at the expense of human and nature exploitation. Transmutation between territories, humans and nature provides an opportunity for transformation.
Nowadays a bioregionalism focus is what many scholars and new generations aim to understand the force that local ecology presence can give to stop community conflicts.
It is traduced as a contemporary transmutation of what the land or landscapes can offer as an ecology agent. At last, if humans care, they will conserve, and those who don't know, won't understand.