I meet a dune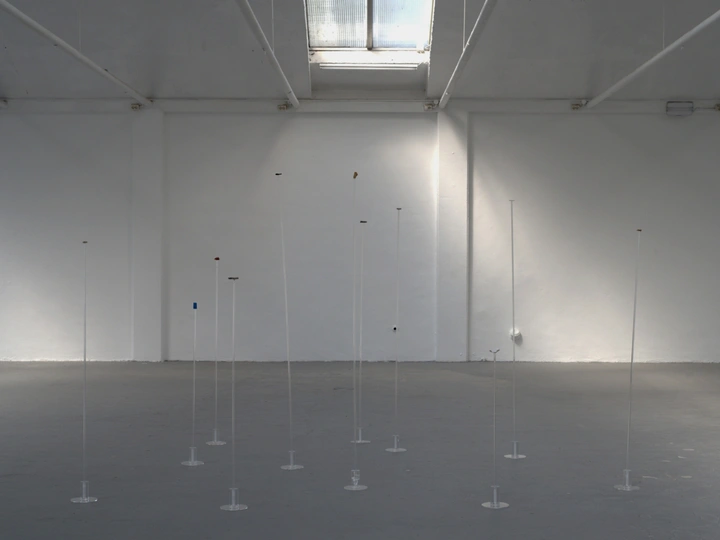 This study explores animated dunes, revealing hidden realities of soil displacement and its link to human migration in the climate crisis.
---
Eva Pobeda
Eindhoven, Netherlands
Links
Team members
Eva Pobeda
Field of work
Design, Multimedia, Film, Photography, Research
Project category
Material tracking and reuse
Project submitted
2023
My name is Eva Pobeda, I am currently studying the Master programme, Contextual Design created by Louise Schouwenberg and directed by Afaina de Jong at the Design Academy Eindhoven. Previously I studied at the Elisava University in Barcelona, specialising in spatial design.
My work as a designer focuses on the investigation of the body and its complex relationship with the environment. Through the study of context (cultural, historical, social, environmental and material) my practice traverses and explores the creation of narratives through scenographic spaces.
---
This study delves into the notion of soil and terrain, focusing specifically on dunes as animated entities. By creating a phenomenological museum, composed by diferentes medias, the research aims to make visible what is often invisible, revealing the reality of soil displacement and human interaction with it.
This practice also focuses on the close relationship between body and land, developing a research methodology inspired by Sven Lindqvist's "Dig Where You Stand" movement as a methodology of documentation and research. The starting point is the crucial understanding of context; cultural, historical, social, environmental and material. Aiming to investigate the layers between power, identity, ecology and history in a context, with the imagination of narratives through scenography.
The climate crisis has given rise to a migration phenomenon that affects both soil and population in different regions of the world, Spain being one of the European countries at the forefront of this phenomenon. This research will focus on understanding soil migration, exploring its material and cultural dimensions, and establishing a close relationship with the migration of individuals. The project seeks to understand soil not only as a dynamic and changing entity, but also as an archive and direct heritage of the identity of a territory and the community that inhabits it.
In addition, the study explores the cultural significance of soil, analysing how communities have developed deep cultural ties to the land. Specially in Spain, where farmers are increasingly affected and seek refuge in northern areas. This analysis sheds light on migration patterns due to the climate crisis and its cultural and identity consequences.
Using the proposed methodology, the purpose of this research is to highlight not only the cultural, social and material consequences for both the soil and the population, but also to understand these phenomena as a symbiosis, as an indivisible entity.