The Burden of a River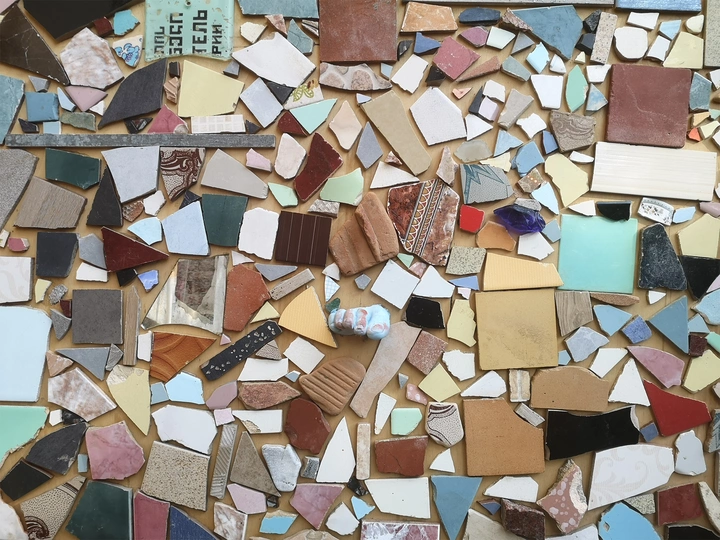 Project aims to turn the acts of pollution on the River Vere Valley into art objects in order to express the distress and provoke the desire of change
---
Collective Failure
Tbilisi, Georgia
Links
Team members
Giorgi Kavtaradze
Field of work
Visual Art, Multimedia, Communication
Project category
Raising awareness
Project submitted
2022
Collective Failure is an art project founded by two Georgian artists, Tutasay (Tamar Chkheidze) and Zoya Baboo (Giorgi Kavtaradze). Artists come from activist backgrounds and see the works of art as tools for political transformation. Collective collaborates with various artists and hosts periodic thematic events in Tes Club, Tbilisi.
---
"The Burden of the River" is an art project by newly formed art group "Collective Failure". Project is a tribute to the polluted River Vere Valley in Tbilisi, Georgia and features installations, mosaic and video art.
The Vere River Valley, a hidden treasure of the city has become a flowed water of sewage and construction waste. It used to be a home of wildlife and at the same time wonderful gateway from the sounds of the city for human beings. Once alluring Valley today is a landfill site and a place of constant constructions. Chaotic urbanization and irresponsible expansion had already influenced the wildlife in the Vere River Valley.
Collective Failure has been collecting the construction materials from the River Valley: tiles, pipes and all sort of plastic waste. Artists re-used the objects of pollution as materials for the art objects, expressed in the mediums, such as mosaic installations and sculptures.
Project aims to raise an awareness about the ongoing pollution of the River Valley, bring the matter into the discussions of urban planning, and waste management of the city. Given that, the River Vere pollution outcomes is rarely discussed, project aims to actualize the problem with the works of art and multimedia products, such as informative video, based on interviews with urbanists, geologists, waste management specialists and local activists.
During the project, artists will create 10 piece of mosaic, made by the construction waste, particularly tiles from the River Vere Valley. In the River Vere Valley itself, we will place two sculptures built by the polluted materials, such as pipes and all sort of plastic as well as other forms of waste. Each piece will be placed in different parts of the city and will have a printed QR code that will direct the audience on a website. Web page aims to present the main problems of the pollution with different multimedia mediums such as text, video, photos and artwork descriptions as well.