SOCIALLY COMMITTED, GLOBALLY MOTIVATED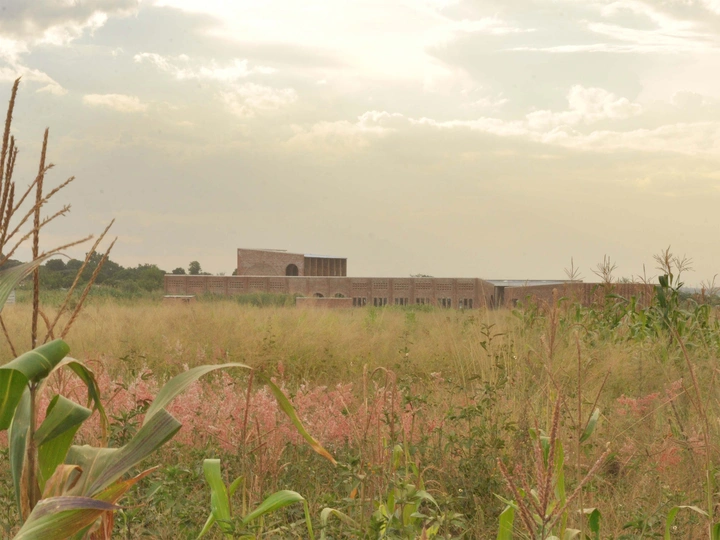 The Initiative Rising Star and the impact of socio-cultural parameters on design and construction in cross-cultural project team collaborations
---
Kristina Egbers, in cooperation with Engineers without Borders Germany, Stuttgart
Hopley, Harare, Zimbabwe
Links
Team members
Sonja Bian
Berta Franziska Bilger
Claudia Gajda
Patrick Jagiella
Yannik Kremer
Verena Metzger
Alessa Preiss
Jurian Trillitzsch
Carina Waiblinger
Robert Wipperfürth
Field of work
Architecture, Urban planning, Ecology
Project category
Raising awareness
Project submitted
2022
Rising Star School: The project is being worked on by a project group from the Stuttgart regional group, led by Kristina Egbers. With a wide variety of professional backgrounds, all emerging topics such as planning, organization, fundraising, and public relations are worked on together. All work on a voluntary basis. Kristina Egbers has already received the honorary award "Stuttgarter of the Year" for her social commitment.
The Pavilion: Design, planning, implementation: Kristina Egbers
---
In the last 10 years, I have worked intensively on a project that has had a strong impact on me and through which I have been able to gain intensive experience. For the project 'Initiative Rising Star: school buildings for Hopley, Zimbabwe' I designed the primary school during my diploma thesis in 2013. Since then I have been voluntary project and construction manager for Engineers without Borders Germany. The intensive exchange with our foreman and his team on site resulted in new solutions and details that are remarkable. Together we have taken the project to a new level with the help of our respective experiences and knowledge, especially the German planning approach and the Zimbabwean craftsmanship. This made it individual, but gives it a distributive character. The seven construction phases in which the school was built over the past seven years (currently the seventh phase is under construction) enable a deeper immersion in many planning and construction topics with sustainable results.
I am currently working on my doctoral thesis at the Technical University of Berlin on the question of the extent to which cultural, traditional and historical characteristics have an influence on a design in an intercultural team cooperation. The doctoral thesis is design-based and consists of a first analytical part. Here I compare construction elements and detailed solutions using a catalog for these building methods: traditional and contemporary Zimbabwean, planned and built. The results will then be tested in another following project. In addition to the school, an event pavilion has been planned by me and built by the same Zimbabwean construction team in Harare over the past two years. The architectural language is similar to that of the school, to further explore and evaluate the experiences made through cultural backgrounds in a Zimbabwean-German partnership.