Slavic Phantasmagoria. Orphanage of meanings.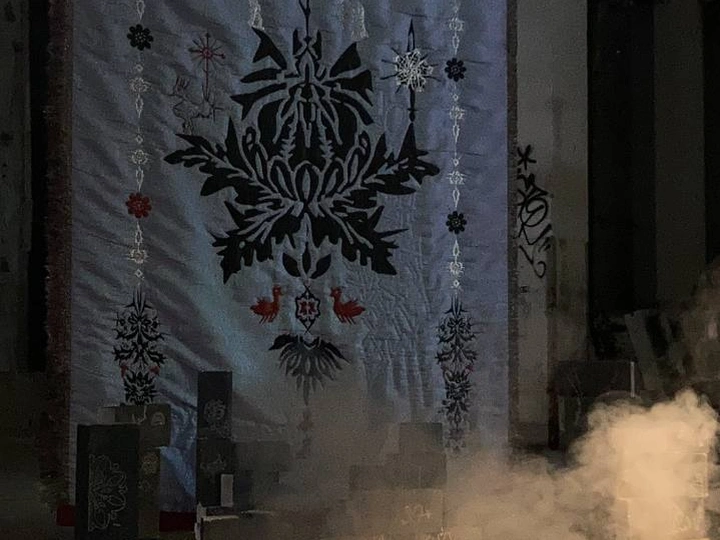 Bringing awareness about defragmented local heritage and folklore by creating new interpretations though mix of craft and digital tools.
---
Sonia Górecka
Warsaw, Poland
Links
Team members
Sonia Górecka
Field of work
Design, Visual Art, Multimedia, Film, Research
Project category
Raising awareness
Project submitted
2023
Sonia Górecka is an multimedia artist and designer working across the intersection of digital media and crafts in order to explore its strong connections. She is looking for translations of aesthetics and folklore of local cultures through re-mediations - from analog to digital and inversely. Her theoretical research investigates ethics of technology, world building, conflicts and malfunctions of digital infrastructure and technology often mixed with research about local heritage and intergenerational imagination. She is working mainly with mediums of textiles, video, graphic design accompanied by augmented reality and 3D environments. Recently working on modern translations of defragmented Slavic folklore in a moment of geopolitical crisis.
---
In the face of continuous geopolitical destabilisation in the Slavic lands, even the faintest trace of thought or a discarded drawing fragment can carry magical and redemptive powers. 'Slavic Phantasmagoria' is a project that seeks to reacquaint us with lost and found motifs and symbols, picked from old books with depictions of Slavic folklore, by morphing and materialising them into contemporary totemic objects. Merging old and new techniques, the installation forms a contemplative hybrid space. The tapestry brings warmth to the place where the many engraved bricks can be moved and combined at will, reflecting the constant restlessness of the Slavic lands. Together with Slavic choir music, this invites the audience to explore the intricate interplay between tradition and modernity and the transformative power of reinterpreting cultural symbols within a globalised world. By giving tangible form to these artefacts, the project prompts profound reflection on the concept of fakelore and folklore adaptation, encouraging critical exploration of our connection to ancestral traditions within an internationalized cultural landscape.
I would like to expend and apply my methodology of research of mixing craft with technology and digital tools to create new interpretations of local practices, intergenerational imaginary in local areas.