HAMMOND LANE | cultural disassembly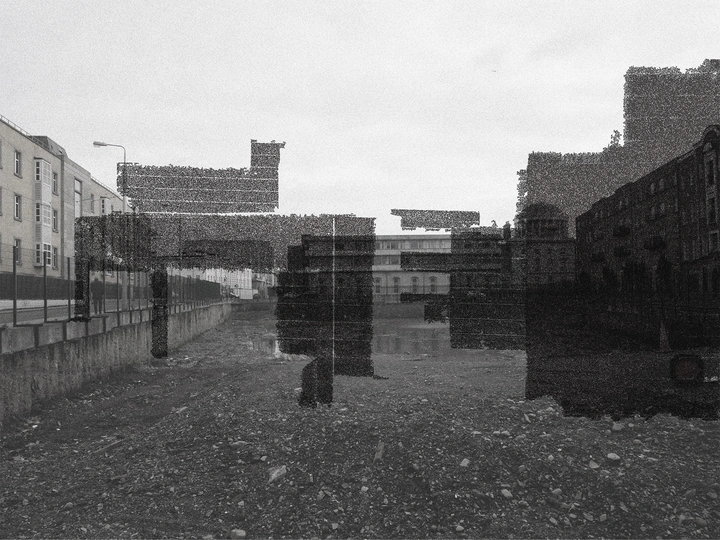 Cultural Disassembly questions the presence of the historical industrial character of an area in its emerging role as a civic centre.
---
Rodhlann Mossop
Dublin, Ireland
Links
Team members
Rodhlann Mossop
Field of work
Architecture, Urban planning, Landscape architecture
Project category
Urbanity
Project submitted
2023
Architectural graduate from University College Dublin Masters of Architecture programme, with a specific interest in socially motivated architecture and urban design, architectures of assembly and sustainable disassembly. Nominated for the Portfolio Award in UCD for thesis project 'HAMMOND LANE | Cultural Disassembly'
---
The ongoing draining of spirit, life and culture of the markets area while often acknowledged, its material demolition continues covertly.
Acknowledging economic constraints, context, climate and the direction of the area, this thesis refers to cultural disassembly as both an ongoing situation and as an act of protest.
Mining, borrowing, salvaging,
Repairing, transforming, storing,
Re-using and reimagining.
A celebration of material, process and the spirit of the city's very fabric.
---
The theme of cultural disassembly is dissected as two readings, |1| in reference to the current situation whereby the embodied cultural significance of the markets as a wholesale, almost industrial area is waning, |2| accepting this reality and striving to bring light on the process of its demolition, deconstruction or rather disassembly, as a cultural practice.
The vehicle to investigate this further lies in the site of Hammond lane, a site historically linked to manufacture and contemporarily to vacancy and decay. Reimagining a baron, publicly owned void as a machine of process, repair and maintenance in the interest of material reuse.
Here, the relationship of manufacture and civic necessity is interrogated as
foundry, workshop, school, library, market.
---
The fabric of the building itself attempts to limit addition, only through the re-use of three nearby warehouses. Various dimensions of re-use are questioned from re-purposing of demolition rubble, to the reprocessing of steel structure and building components.
Drawing and modelling largely focus on these specific additions, and the process behind each. Secondly, on the relationship of the civic and the industrial through a reimagination of place feeding from the surrounding local historical culture as a market and trading area and the industrial heritage of the site itself.