IKEA-Land - The Exhibition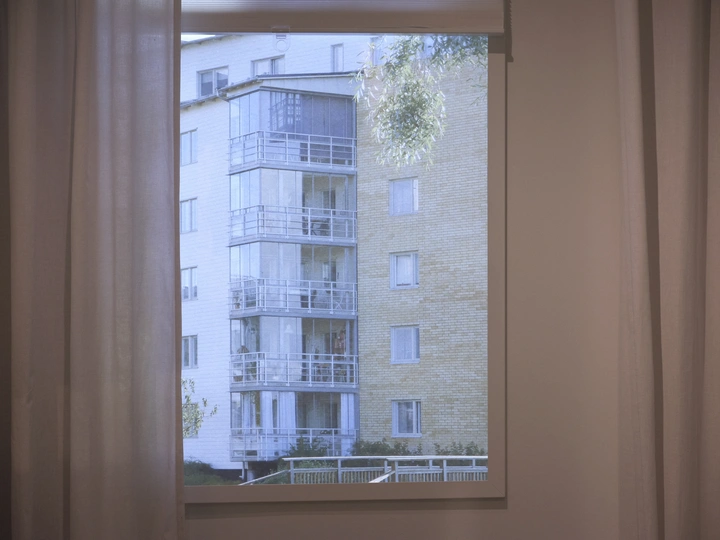 The exhibit suggests fleshing out arguments of my PhD thesis through an autoethnographic and photographic project grounding my concept of IKEA-Land.
---
Rebecca Carrai
Brussels, Belgium
Links
Team members
Rebecca Carrai
Field of work
Architecture, Design, Curating, Communication, Research
Project category
Raising awareness
Project submitted
2023
Rebecca Carrai is an Italian architectural historian, currently a PhD researcher recipient of a FWO Fellowship for fundamental research at the Faculty of Architecture, KU Leuven Brussels, where she also co-taught the course Who Does Architecture?. Her work combines interior design and architecture with material culture, philosophical and anthropological studies through and by looking at various media and methodologies. Her focus is on domesticity formation and its embedded relations to identity processes, architecture, consumerism, and technology.
With her current doctoral project, IKEA-Land. A Counter-History of Domestic Space, which focuses on the multinational corporation IKEA's role in affecting domestic design and consumption, Carrai has been a speaker at and participated as a moderator in several international conferences, including the Society of Architectural Historians' Conference (SAH) 2023 in Montreal; the European Architectural History Network Conference (EAHN) in Madrid in 2022 and many others. Among her recent publications are "Fiction: IKEA's saleable living for pandemic life" published in the volume: Interiors in the Era of Covid-19, edited by Penny Sparke, Eris Ioannidou, Pat Kirkham, Stephen Knott and Jana Scholze (London: Bloomsbury, 2023); and "The Materialisation of Bauhaus in IKEA's Democratic Design" published in the book: Bauhaus x IKEA. Legacies of Modernism, edited by Thea Brejzek, Rochus Urban Hinkel, and Lawrence Wallen (Sydney: uro publisher, 2022).
Before her PhD, she received her Master degree from the Faculty of Architecture Florence, where she graduated with honours thanks to the thesis Finn Juhl, architect. Besides her Master thesis in the history of architecture, she has previously worked as a practising architect for various architectural offices (BIG, Copenhagen; Area, Florence etc.) and taken part in some curatorial activities, such as BIO26, the Biennale of Design of Ljubljana.
---
The influence of the world's largest furniture retailer, IKEA, extends beyond physical spaces, as it permeates our minds through a carefully designed language of infographics, rooms, stores, items, staff uniforms, and codes of behavior. This phenomenon, which I refer to as "IKEA-Land" in my doctoral project, holds sway over both tangible and imaginistic territories, shaping contemporary domestic spaces in an all-encompassing manner.
As part of my doctoral trajectory, I embarked on multiple journeys to undertake this theoretical project, visiting various IKEA locations, from the corporate office in Milan Carugate to the headquarters in Älmhult, Sweden. Collaborating with a professional photographer during my last fieldwork, I documented such experiences with the aim of offering a unique and comprehensive perspective on this ultrageographical realm that I visited first-hand.
The primary objective of my proposal is to set up an exhibition that delves into the nuances of IKEA-Land, revealing its pervasive impact on our perception of domestic space. The project would encompass a diary (autoethnographic insights) and visually unconventional representations, challenging the normative aesthetics curated by IKEA and sparking critical engagement with its language and ideologies. By shedding light on IKEA-Land's persuasiveness, it aims to contribute to a broader discourse on the influence of multinational corporations on our everyday environments. The exhibition unpacks a theoretically-driven doctoral project and renders it more legible through visuals and short texts that allow a broader dissemination. Dealing with consumption, domestic space and every-day life, the project tackles urgent issues in the need to be publicly discussed.