ARMATURES : building together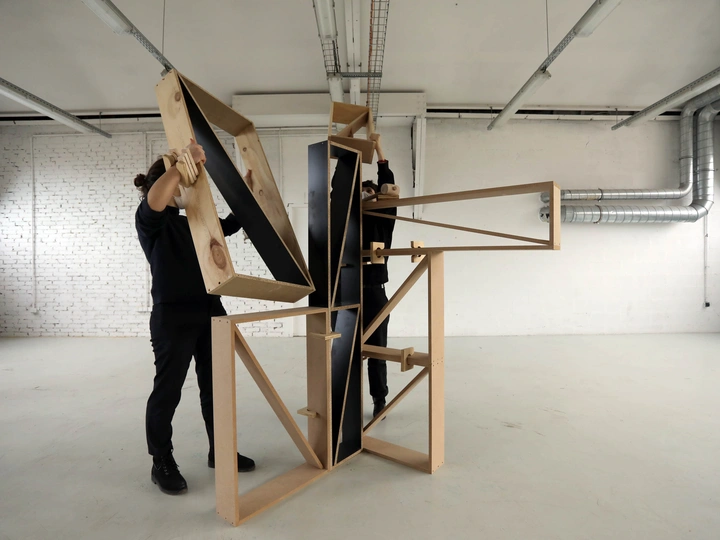 Armatures is a set of tools for prototyping or collectively building ephemeral or sustainable spaces without any knowledge of construction.
---
MARTIAL MARQUET STUDIO
La Courneuve 93220 (Paris Area), France
Links
Team members
Martial Marquet
Field of work
Architecture, Design, Urban planning, Landscape architecture, Visual Art
Project category
Public space
Project submitted
2023
Founded in 2015, MARTIAL MARQUET STUDIO brings together architecture, scenography, art and design.
A trans-disciplinary approach that pays the same attention to project conception as to the final result, where an apparent formal and technical simplicity prevails.
---
Today, architecture is a job for experts. Building your own living environment can be considered
considered a militant act. In this context, the ARMATURES project questions the appropriation, by the greatest number and through shared models and constructive systems, of an alternative architecture, i.e. an architecture that is both elementary and unconventional. The 1970s saw the emergence of "DIY" manuals (The Whole Earth Catalog, Shelter, Autoprogettazione...) that embodied an alternative vision of the consumer society of the time, and constituted genuine tools for empowerment. What are those tools today ? How can we keep an authentic relation to the appropriation of space through the act of building in a time where we are more thinking of deleting that creating annythin new ?
The following example of artistic and architectural interventions such as Christo & Jeanne-Claude's The Gates (2005), Ettore Sottsass's Métaphores (1968-1976), and Alexander Brodski's Rotunda II (2010), illustrates our desir to create space and architecture with less material, but always more thought and involvement.
Our professional practice is already oriented towards a social and experimental vision of architecture. The challenge of ARMATURES will be to make our sometimes utopian, archetypal creations concrete and constructible through collective experimentation with materials. To achieve this, we'll be developing a "radical" architectural language, i.e., one made up of raw, archetypal forms, with constructive models that allow for accessible implementation. We will establish construction protocols and tools, and critically analyze the architectural models we develop, emerging in a new version of a « construction manual » that everyone can understand.